The Pride in Sport advisory group is a body that provides non-binding strategic advice to the management and ongoing direction of our national program. Current members of the advisory group include;
Andrew Purchas
he / him / his
[Chair] –  Currently the Vice President of ACON Health, Andrew has over 15 years of experience as a senior executive in the legal, financial services as a senior associate with Corrs Chambers Westgarth and Chief Security Officer for the Westpac Banking Corporation. He has significant commercial experience in business process redesign, change management, risk management , software development and business development. He is currently the Commercial Director for Hivery, a data analytics start up. Andrew has had a long involvement with sports administration and is founder of the Sydney Convicts Rugby Club, co-founder of the Pride in Sport Index and was President of the Bingham Cup Sydney 2014 and Chairman of International Gay Rugby.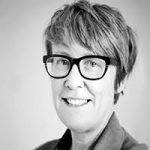 Merrilee Barnes
she / her /  hers
Currently the Director – Inclusive Sport for Sport Australia, Merrilee has more than 20 years experience working across multiple layers of sport including NSOs, clubs, education, sport stadia, athlete management, sponsorship, mega sporting events and government. Merrilee bring considerable experience in the areas of strategy, integrity, commercialisation and inclusion and in her current role at the Sport Australia, she provides support to NSOs and the sport sector to bring about sustainable, organisational change particularly in the areas of safe, fair and inclusive sport. She has led several important sector projects including: the development of a national framework to help sports at all levels improve their approaches to child safety, and collaborating with key stakeholders and the Australian Human Rights Commission to develop national guidelines for transgender participation in sport.
Ken Shipp
he / him / his
Ken Shipp is the Director of Sport at SBS, responsible for complete management of SBS Sport operations including the multi-platform content strategy, major rights negotiations, editorial and creative direction, programming, acquisitions and business development. Ken is a strategic leader with more than 30 years' experience in media in roles spanning television production and management across the public, commercial and subscription broadcast sectors in Australia. Since 1997, he has been instrumental in building SBS's reputation as a premium sports broadcaster, particularly in football and cycling, through SBS's unique multi-platform offering. Major sporting events under Ken's leadership include seven FIFA World Cups and multiple women's World Cups, the UEFA Champions League, more than 20 Tour de France events, the Ashes in 2005 and 2009, the 2004 and 2008 Olympics, the 2004 Paralympics, and eight IAAF Athletics World Championships since 2001. Ken's work in sports broadcasting has been recognised with three Logie Awards for the broadcasts of the FIFA World Cups in Germany (2006), Brazil (2014) and Russia (2018), and with the inaugural Cycling Australia Media Award in 2011. Ken is a passionate advocate of diversity and inclusion, reflecting his belief in the power of media to change lives.
Ricki Coughlan
she / her /  hers
Widely recognised within the sporting industry as the worlds first public transgender athlete, Ricki brings a breadth of knowledge and life experience to this group. Ricki is the founder of Love Fitness. Two of her big passions are running and helping other people become their own champion through performance running, fitness and personal development. For over 35 years, Ricki has managed fitness centres and trained fitness leaders.
In her years of running and training Ricki has won State championships, and even been picked for State teams. She's stood on the podium at fun runs, and won plenty of medals. However, the real rewards were perhaps less tangible on those days, like the work which went into achieving those things and the way that work moulded her character. The amazing self-esteem which evolved as every day she tore down negative self-belief and fostered a champion's mindset. It was also the foundation for a life of amazing health and wellbeing.
James Selby
he / him / his
James is currently the General Manager – Community Rugby at Rugby Australia. A highly professional and engaged leader with knowledge of working at all levels of the Australian sporting industry and experience in working with various international organisations. James has a driven understanding and working with organisations to develop their capability and capacity to succeed in a consumer driven environment and improving their overall business excellence. Equally, he is motivated by how an organisation goes about its business as much as what the business is trying to achieve. Additionally, James has extensive experience in the development, implementation and review of community programs with a strong emphasis on minority groups and children.
Emma Staples
she / her / hers
Emma Staples is the Head of Community, Government and Infrastructure at Cricket Victoria and is an accomplished senior leader with extensive experience in sport, policy and health promotion spanning 20 years in Government and Non-Profit sectors. A gender equality advocate, Emma's work involves driving cultural change across business and the broader cricket community to embrace diversity. Previously she has worked as a Senior Advisor in community sport and recreation for the Victorian Minister for Sport and Recreation and as a Health Promotion Project Manager using sport for social change in India, Fiji and remote Australian Indigenous communities. In 2018 Emma was awarded with the Pride in Sport Ally of the Year and led Cricket Victoria to become the leading sport for disability participation and LGBTQ inclusion, including four published research papers.
Richard McInnes
he / him / his
Richard is the CEO of Water Polo Australia, a Pride in Sport Foundation Member. Prior to this Richard was the General Manager – Performance and Competitions with Netball Queensland and the Queensland Firebirds for four years, where among other roles, he led an initiative to provide more opportunities for boys to play Netball. The bulk of Richard's 25 years working across all levels of Australian sport has been spent predominantly in cricket as a high performance manager and coach, culminating in him working with both the Australian Men's Team and then moving on to become Head Coach of the Australian Women's team from 2008 to 2012. Through his journey Richard has constantly sought to create highly inclusive environments as a coach and leader and is very keen to continue this through his work with Pride in Sport and in his role with Water Polo Australia. Richard is driven by creating inclusive, accessible sporting environments that empower all participants to pursue their dreams.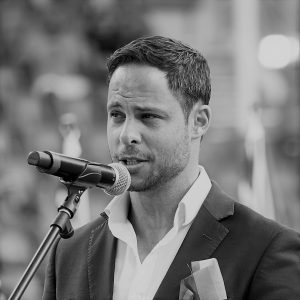 Kerry Tavrou
he / him / his
Kerry has over 10 years of experience in creating welcoming, safe and inclusive sporting environments for people from diverse communities. Kerry is currently the Head of Diversity and Inclusion at Tennis Australia who are working hard to increase inclusive capacity through a range of initiatives targeting people with disability, multicultural communities, Aboriginal and/or Torres Strait Islanders and people who identify as LGBTQ. Tennis Australia has recently been recognised as the highest ranking sporting organisation at the Pride in Sport Awards for their work in LGBTQ inclusion and as the inclusive sport of the year at the Inclusion & Diversity in Sport Awards.