Thank you to our Sponsors

Platinum Sponsor
revolutioniseSPORT
"Simplifying the complexities of sports management with our user-friendly platform empowers organisations to spend more time on the game they love!" – Alex Mednis, revolutioniseSPORT CEO
revolutioniseSPORT is the industry leader in sports management technology in Australia, servicing over 264 state and national sporting organisations—more than all other sports membership vendors within Australia combined—as well as 17,000 sporting clubs across Australia, New Zealand, Singapore, and Asia Pacific.
Our stress-free platform is powered by a membership core, enabling organisations to handle online registrations, team entries, finance, invoicing, and manage attendance for events, competitions, and training, plus additional administrative capabilities.
revolutioniseSPORT's award-winning platform helps organisations build, brand and maintain a 'gold standard' of digital presence with our expert engineers and dedicated support team.
Some of our notable clients include Australian Sailing, Hockey Australia, Athletics Australia, as well as Snow Australia and Wheelchair Sports NSW/ACT.
Request a free trial today! Visit revolutionise.com.au
Principle Partner
Coalition of Major Professional and Participation Sports (COMPPS)
COMPPS is made up of the following members: Australian Football League; Cricket Australia; Football Federation Australia; National Rugby League; Netball Australia; Rugby Australia; and Tennis Australia.
All COMPPS members are not-for-profit bodies and are responsible for the long-term development and sustainability of their sports.  Between them, they have over 9 million participants through 16,000 clubs.
Sport can play a unique and leading role in promoting inclusiveness, diversity and community cohesion.  COMPPS members are committed to ensuring that their sports offer inclusive, diverse and safe environments where every person is treated with respect and dignity.
Recognising the power of sport to unify Australians, COMPPS is proud to sponsor Pride in Sport and continue the commitment of its member sports to ensure the benefits of participation in sport extend to all Australians.
Media Partner
SBS
SBS is Australia's multi-cultural and multi-lingual broadcaster, committed to telling stories that help Australians understand who we are, where we have come from and what we could become. SBS gives expression to a wide range of perspectives and voices across all our platforms as part of our desire to reflect the true diversity of Australia, to all Australians. At SBS, we are dedicated to promoting inclusion and social cohesion. Diversity has always been at the heart of SBS and we're proud of the job we do and incredibly proud of our diverse workforce and inclusive culture. That's why we're committed to continuing to champion diversity in all its forms: because when we think a little differently, take a different perspective and celebrate the things that make us unique, it makes a world of difference.
Silver Sponsor
HSBC
For over 150 years, HSBC has been helping connect over 40 million customers to a world of opportunities.
Our purpose – Opening up a world of opportunity – is why we exist. We're here to use our expertise, capabilities, breadth and perspectives to open up new kinds of opportunities for our customers. We're bringing together people, ideas and capital that nurture progress and growth, helping to create a better world – for our customers, our people, our investors, our communities and the planet we all share.
Through a network of 45 branches and offices across Australia, HSBC offers a comprehensive range of financial services including, wholesale, trade finance, treasury and financial markets, global payment solutions, asset management and securities custody.
HSBC Australia champions Diversity and Inclusion and respects all people, regardless of gender, age, faith, ethnicity, sexuality, responsibilities or physical ability.
Bronze Sponsor
Nike
Nike's mission is what drives us to do everything possible to expand human potential. We do that by creating ground-breaking sport innovations, by making our products more sustainably, by building a creative and diverse global team and by making a positive impact in communities where we live and work. We believe in a fair, sustainable future where everyone thrives on a healthy planet and level playing field. Our Purpose is to move the world forward through the power of sport – breaking barriers and building community to change the game for all.
Award Naming Rights Sponsor
British Consulate General Melbourne
The British Consulate General is proud to support the Pride in Sport Australia awards in 2023 for the fourth year running. The UK Government believes that human rights are universal and should apply equally to all people. We are opposed to all forms of discrimination and we work to uphold the rights and freedoms of LGBT+ across the world. Every person should have a fair opportunity in life no matter who or where they are. We fly the rainbow flag with pride on appropriate occasions around the world and were the only government to march at Sydney Mardi Gras and World Pride this year.
Award Naming Rights Sponsor
KPMG
KPMG is one of the most trusted and respected global professional services firms. We partner with clients across an array of industries to solve complex challenges, steer change, drive disruption, and enable growth. The diverse and unique perspectives that our people bring to KPMG are our biggest strength. We believe our success lies in creating a culture where everyone feels safe and supported to bring their whole self to work including our employees within the LGBTQ+ community. KPMG is proud to be a gold tier Employer in the Australian Workplace Equality Index and to once again be supporting Pride in Sport. We agree that providing future generations with visible role models is key to creating workplaces and a world that celebrates all of us.
Award Naming Rights Sponsor
Lifeline
Lifeline is national charity providing all Australians experiencing emotional distress with access to 24 hour, confidential, judgement free crisis support and suicide prevention services. Lifeline is committed to empowering Australians to be suicide-safe through connection, compassion, and hope, and exists to ensure no one has to face their darkest moments alone.
Lifeline is available 24/7 by calling 13 11 14,  text 0477 13 11 14, or visit www.lifeline.org.au/get-help/ to chat.
"Making sports more welcoming, inclusive and safe for all Australians is a positive step towards saving lives." Colin Seery, Lifeline Australia CEO.

Award Naming Rights Sponsor
Play by the Rules
Play by the Rules provides information, resources, tools and free online training to increase the capacity and capability of administrators, coaches, officials, players, parents and spectators to assist them in preventing and dealing with discrimination, harassment, child safety, inclusion and integrity issues in sport.
Award Naming Rights Sponsor
VicHealth
The Victorian Health Promotion Foundation (VicHealth) exists to create a healthier Victoria. One where everyone can live a happy, healthy life where they thrive.
Promoting good health drives everything we do. It's behind the world-class interventions we create, the important research we lead, the public campaigns we deliver, and the expert insights we share. We're leading change and are determined to make a real and lasting impact on the health and wellbeing of the people of Victoria.
Through our Future Healthy initiative, we're investing $45million over 3 years, to support organisations to make change happen.
More important than dollars being spent, and the time invested making change, Future Healthy is a collaboration. A conversation. And a community of young people telling us exactly what needs to be done to make happier, healthier living a reality for as many of us as possible.
---
Keep Up to Date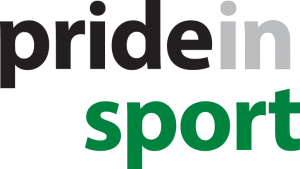 Pride in Sport