Lesbian Day of Visibility: Celebrating the strong out women in sport
By Beau Newell, Pride in Sport Australia
When the world isn't faced by pandemics, sport can play a huge part in an individual's life. It provides a place of belonging, lets us escape the repetitive day-in-day-out ferris wheel, and in some instances provides solace – particularly for those with diverse sexualities and/or genders.
While we could talk all day about the barriers and challenges faced by LGBTQ+ people in sport, we'd like to celebrate the strong, bold and absolute legends who are our out women in sport.
This Sunday 26 April is International Lesbian Day of Visibility.
This LGBTQ+ Day of Significance gives an amazing opportunity for sports to acknowledge and pay tribute to the remarkable strength, resilience and skill of lesbian women.
48% of lesbians have been the personal targets of homophobia in Australian sport.[i]
While 80% of individuals have either experienced or witness some form of homophobia in Australian sport, we have come to understand that 48% of lesbians have been the personal target of homophobia[ii].
While some individuals have the perception that 'all women in sport must be gay', this brings with it an inappropriate and undeserving level of naivety which can play havoc on the health and wellbeing of some of our country's greatest athletes. Regardless of their sexual orientation.
"While gay female athletes undoubtedly still experience homophobia, like all queer people, women's sport appears to be more evolved on this issue than men's sport." Amy McNeilage[iii]
Let's take this opportunity to recognise just a select few out female athletes, across a range of sporting codes, and give you a highlight of their amazing sporting careers, respectively.
---
Sam Kerr, Football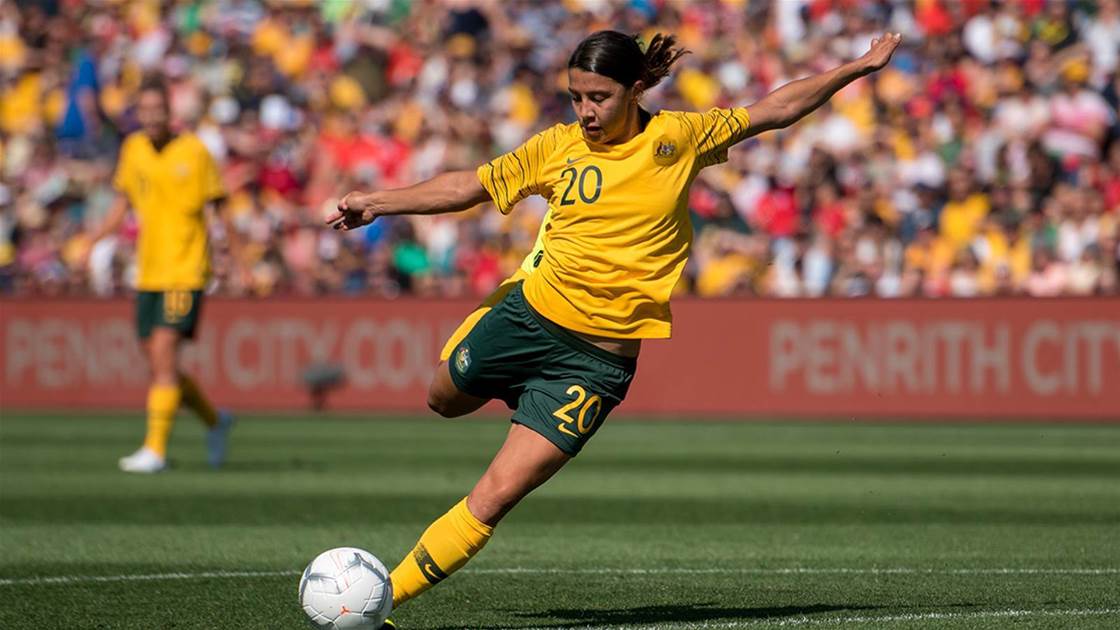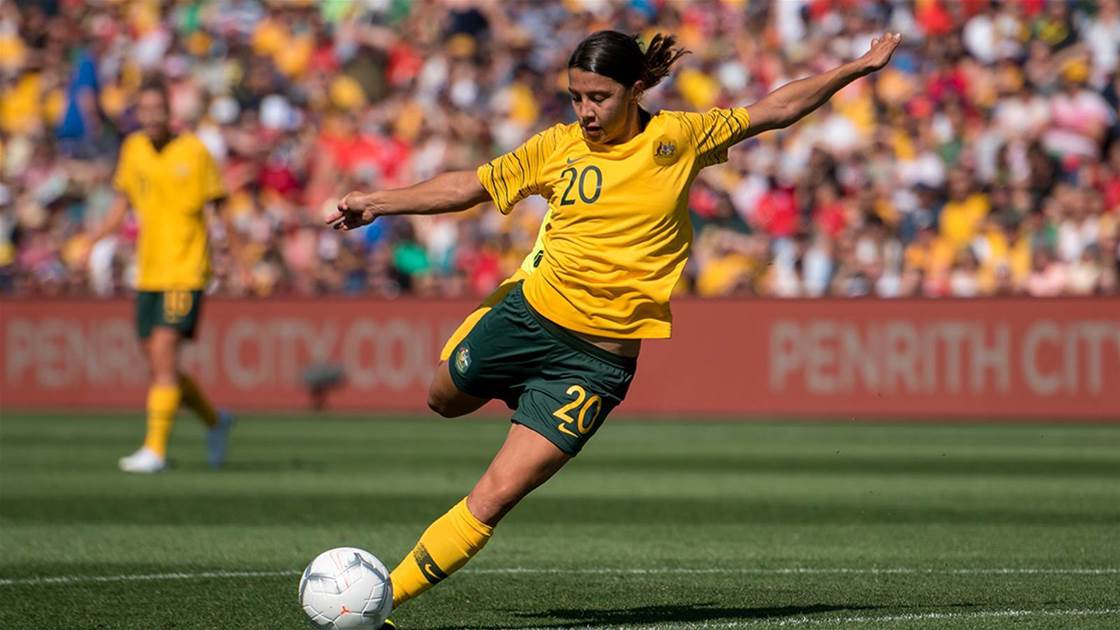 Sam Kerr is the captain of the Matildas.
She is the only ever Australian to score a hat trick at a World Cup when she scored four times against Jamaica in the group stages of the 2019 Women's World Cup.
After a thrilling defeat against Brazil in the previous game, Kerr famously told her 'haters' to go and 'suck on that one'.
---
Michelle Ferris, Cycling

Michelle Ferris is an Australian cyclist. She won the Silver Medal in Women's sprint in 1996 Summer Olympics and the 2000 Summer Olympics.
She is one of the few professional Australian athletes to come out publicly as gay, noting "Whenever I was interviewed after a race during my career, the journalists always asked me about my performance, no one ever asked if I was gay. If that question had been asked, I would have answered it honestly. I've never been afraid of who I am. But when you're talking about your race results, you're not going to add on at the end, 'By the way, I'm gay'."
She has served as an ambassador for the Gay Games and stated she "can't say why so many lesbian athletes stay silent. But she says that while it was no secret, she was gay when she won her silver medals at the Atlanta and Sydney Olympics, she never spoke about it publicly at the time."
---
Erin Phillips, Basketball & AFL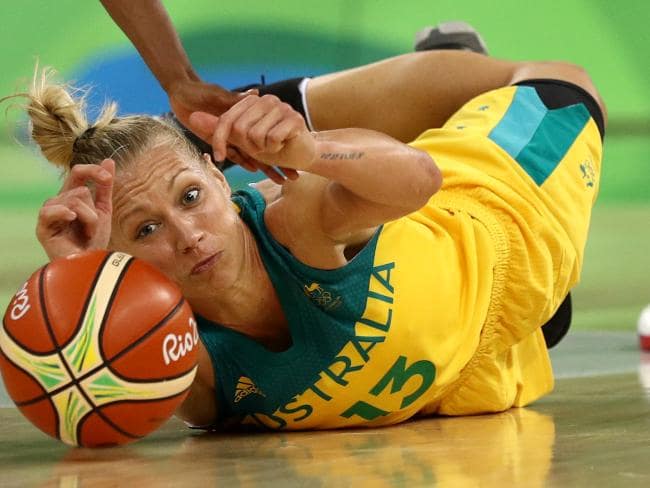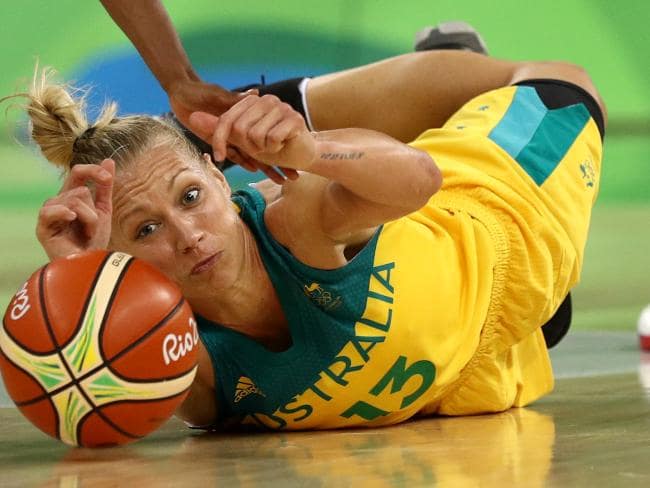 Erin Phillips is an Australian former professional basketball player and an Australian rules footballer for Adelaide. She represented Australia on the women's national basketball team, winning a gold medal at the 2006 FIBA World Championship for Women.
With the launch of the Australian Football League Women's (AFLW) competition in 2017, Phillips began her football career and quickly emerged as the league's best player and one of its biggest stars, winning two premierships and two best and fairest awards in her first three seasons.
---
Belle Brockhoff, Snowboarding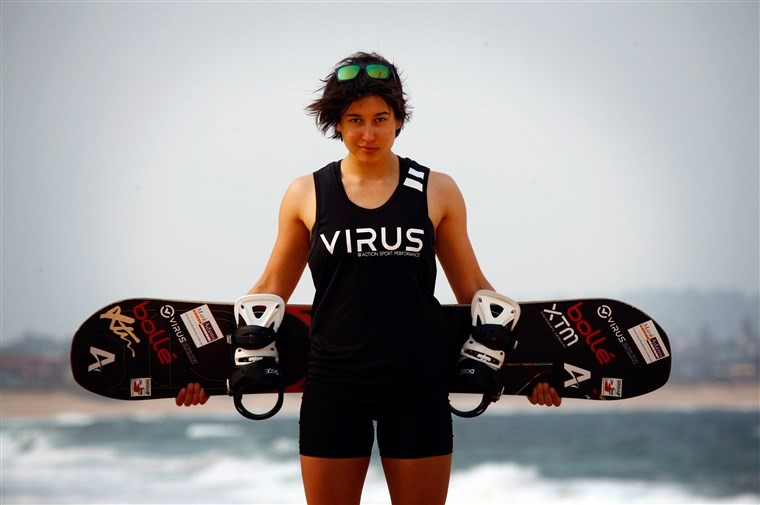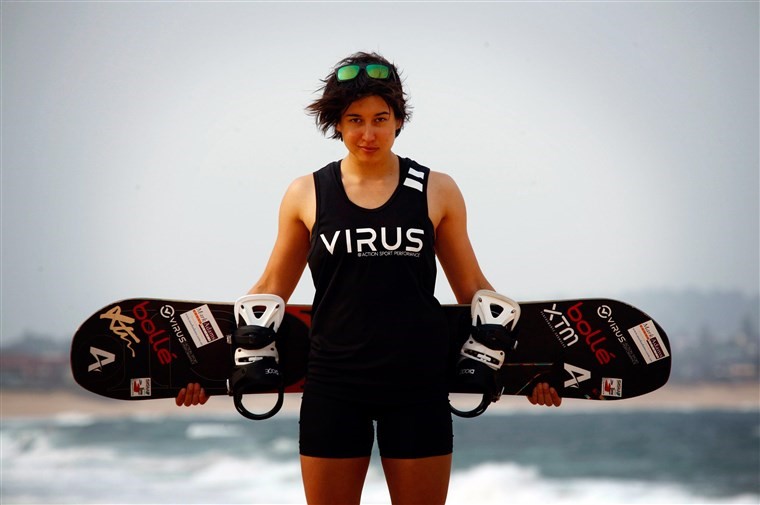 Belle Brockhoff is an Australian snowboarder, who has represented Australia at the FIS Snowboarding World Championships and the Winter Olympics, competing in snowboard cross.
She was a competitor in the 2013 FIS World Championship snowboard cross, and in the 2014 Winter Olympic snowboard cross.
Brockhoff came out as a lesbian in August 2013. She is a supporter and endorser of the Principle 6 campaign, part of the Olympic protests of Russian anti-gay laws but pledged to be cautious about how actively she protested while in Sochi due to the risk of arrest. In 2014 she appeared in the documentary film To Russia with Love.
---
Alex Blackwell, Cricket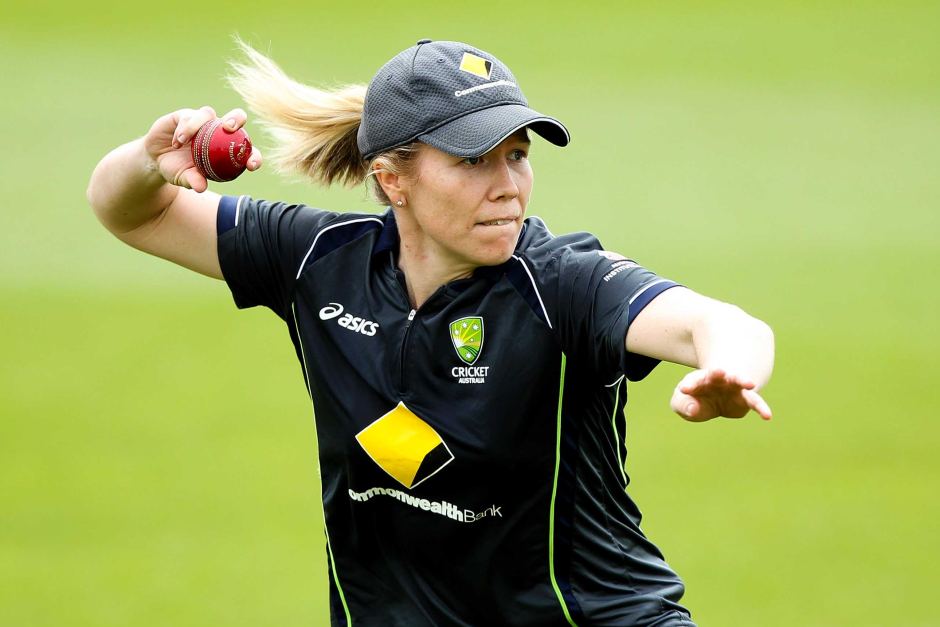 Alex Blackwell is a former Australian cricket captain who led her country to World Cup and Ashes victories, and the current Patron of Pride in Sport Australia.
After 15 years representing Australia on the field, Alex is now transitioning into other roles within cricket. Alex is the first female elected director on the board of Cricket NSW, she completed her first head coaching role with the Lancashire Thunder in the 2018 KIA Women's Super League, and she now features regularly as a commentator for Fox Sports, ABC Offsiders and Macquarie Sports Radio.
After putting aside a career as a medical doctor to pursue cricket, Alex went on to become a Genetic Counsellor. She commenced work at the Sydney Children's Hospital Randwick in June 2019 and has a special interest in caring for individuals born with a difference of sex development (DSD).
Alex is known as someone who stands up for equal opportunities for all people within sport and broader society, including equitable pay for female athletes and the inclusion of people living with a disability, LGBTQ+ people and regional Australians in all levels of sport.
---
Amanda Judd, Touch Football and Casey Dellacqua, Tennis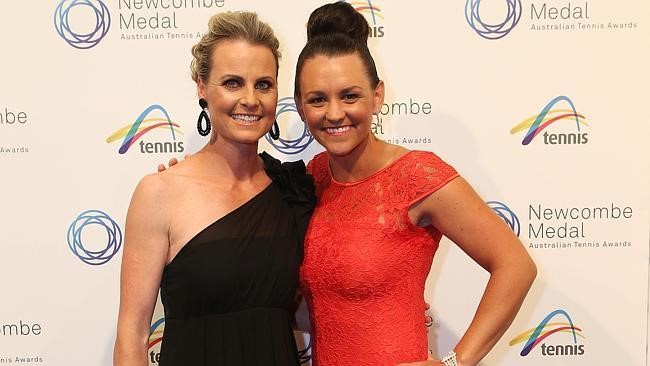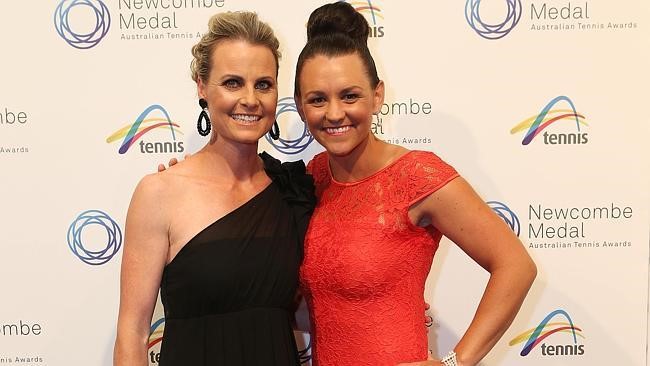 Amanda Judd (Left) is a retired Australian professional touch footballer who changed the way the women's touch football game was played. Arguably the best female hole runner to play touch football she had the uncanny ability to place her body in positions thought to be impossible to get the ball down. A NSW Touch Football Hall of Famer – Amanda has won 6 State Cups, 11 Vawdon Cups and 5 National Touch Leagues. She also represented NSW from 2001 to 2008 in Opens and has 62 international caps for Touch Football Australia.
Casey Dellacqua (Right) is a retired Australian professional tennis player. Dellacqua has won 22 ITF singles titles, and has won seven WTA doubles titles, 23 ITF doubles titles, and one Grand Slam mixed doubles title at the 2011 French Open. She has reached the finals of all four Grand Slam events in women's doubles, appearing in seven major finals from 2008 to 2017. Dellacqua achieved her career-high singles ranking of world No. 26 in September 2014, and career-high doubles ranking of No. 3 in February 2016.
---
Michelle Heyman, Football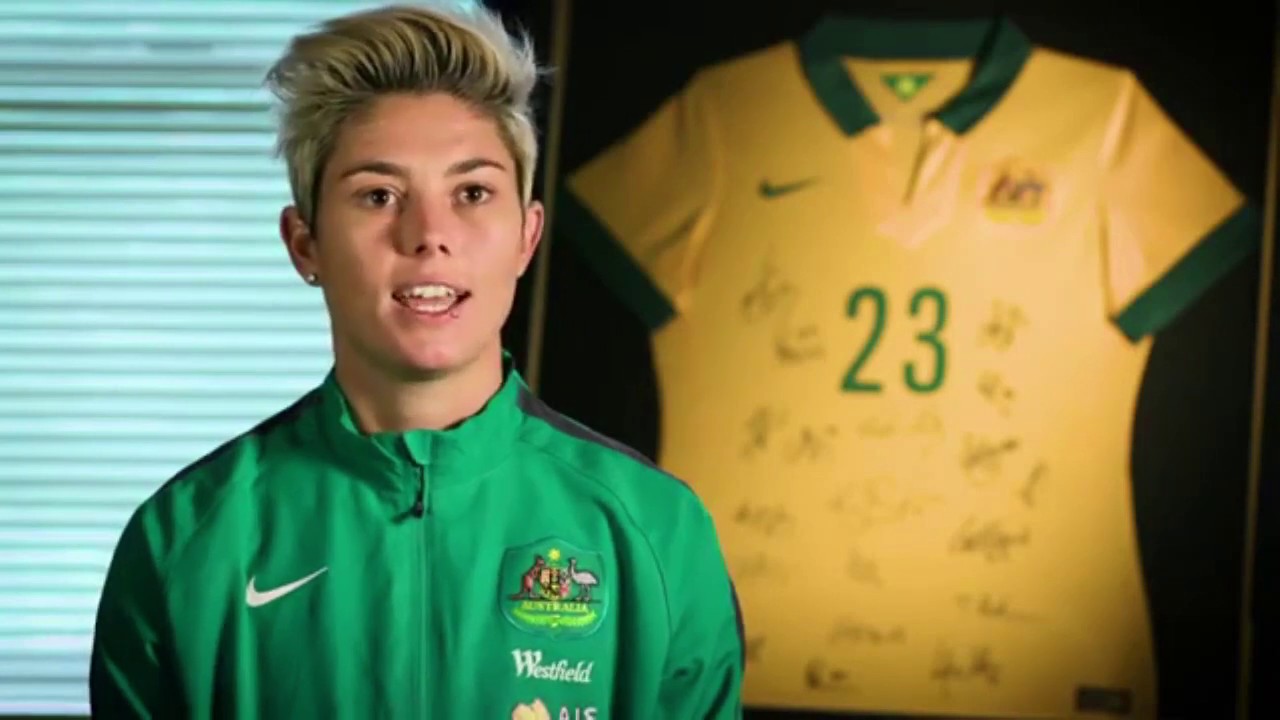 Michelle Heyman is an Australian footballer [soccer] player and commentator. She has previously played for W-League teams Central Coast Mariners, Sydney FC and Canberra United as well as the Western New York Flash in the American National Women's Soccer League.
Heyman has represented Australia since 2010, playing at the 2014 AFC Women's Asian Cup, the 2015 FIFA Women's World Cup and the 2016 Summer Olympics. In May 2019 she retired from international football and has previously supported Pride in Sport's #KnotMe / #RainbowLaces campaign while continuing to show the importance of LGBTQ+ inclusion in sport.
---
Moana Hope, AFL
Moana Hope is a former professional Australian rules footballer who played in the AFL Women's competition from 2017 to 2019, including 13 matches over two seasons at Collingwood and a further seven matches over one season at North Melbourne. Each followed an extended career at state-league level before the creation of a national league.
In March 2017 her memoir, My Way, was published by Melbourne University Press which explores her passion – footy.  A heartfelt account of her experience in sport and personal life, she explains how footy and cricket provided an escape from the demands of domestic life, and she made state and national teams for both sports.
A high-flying athlete who is grounded by remarkable selflessness, Moana Hope is an inspiration for women and girls everywhere.
---
Karina Brown and Vanessa Foliaki, Rugby League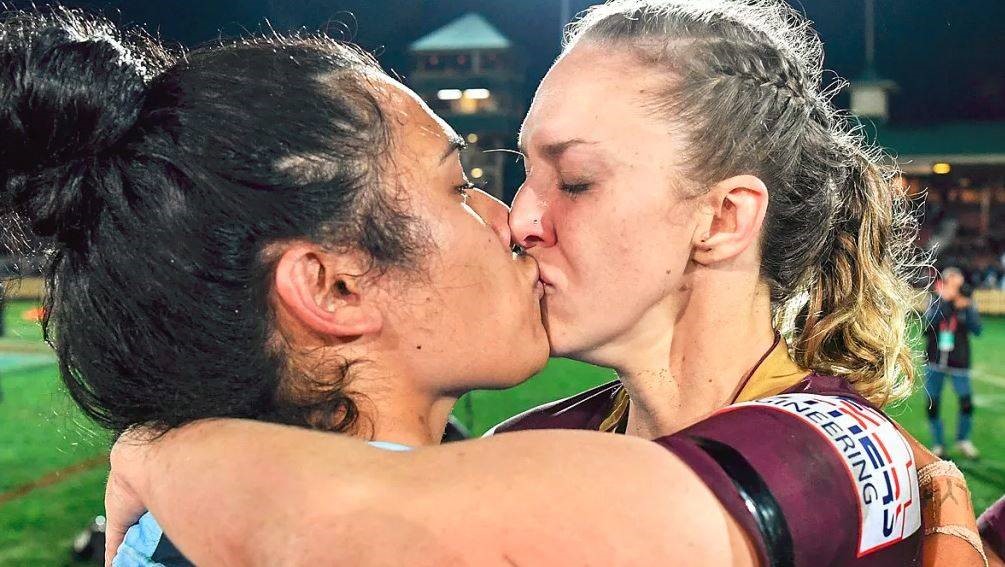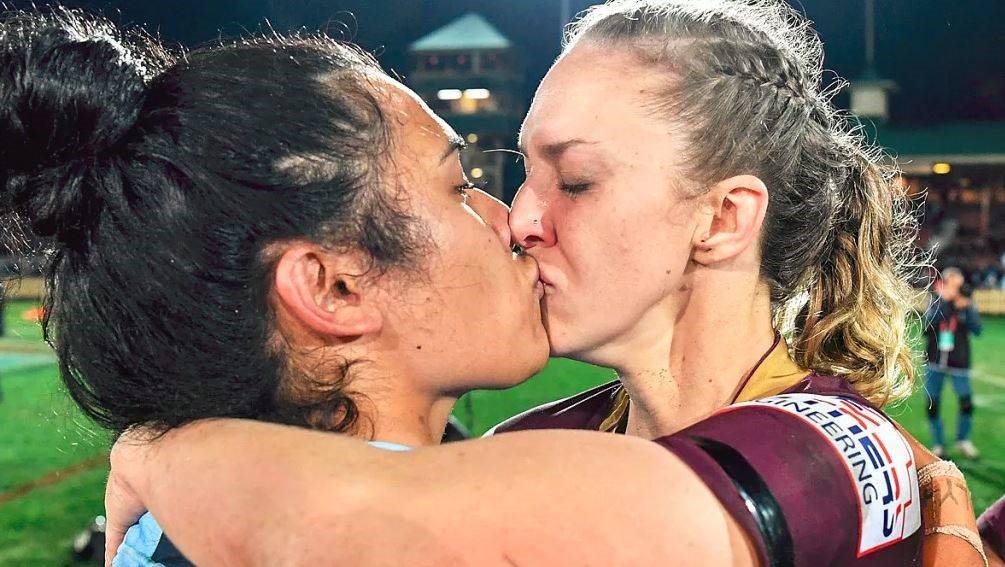 It was the kiss that brought to light the issues of inclusion and diversity in sport and NRLW couple Vanessa Foliaki (Left) and Karina Brown (Right) were recognised for the moment with the pair's relationship going viral in the days following the Holden Women's State of Origin fixture in 2018, when they shared a kiss after playing against each other in the inaugural clash.
Vanessa played junior football for the Orange Hawks, before debuting for the Canley Vale Dragons in 2014. One year later, Vanessa debuted for the Harvey Norman Jillaroos at the 2015 Auckland Nines. Vanessa has represented New South Wales since 2014, including being part of the first New South Wales team to win the Interstate Challenge in 2016. Representative Landmarks – New South Wales 2014 – current, Australian Jillaroos 2014 – current
In 2013, Karina made her first international debut for the Australian Jillaroos, playing in Game 1 and 3, and was an integral part of the National team's first ever Women's Rugby League World Cup. She has consecutively played for the Australian team over the past five years and greatly contributed to the team being the current World Champions.
---
Danni Roche OAM, Hockey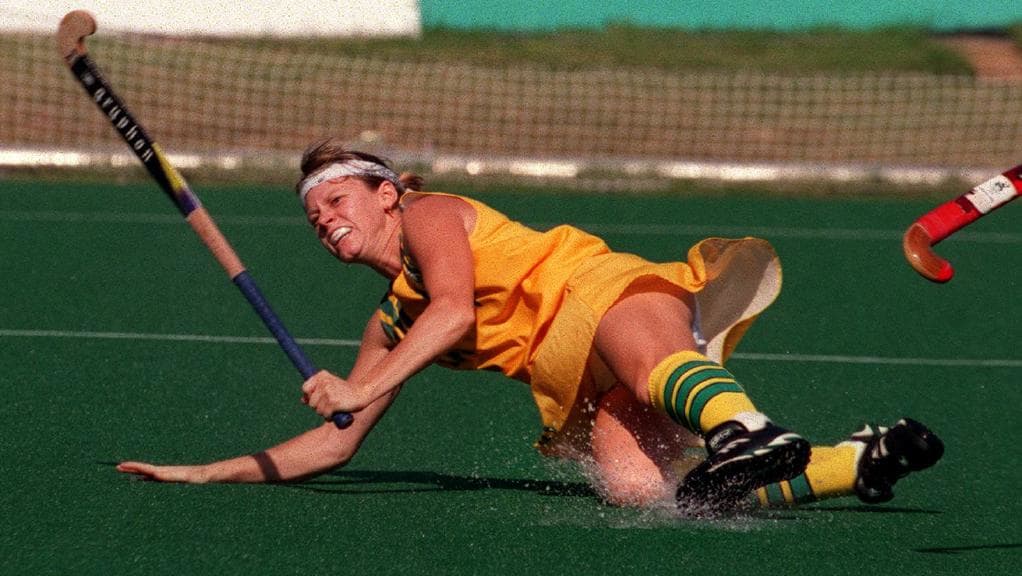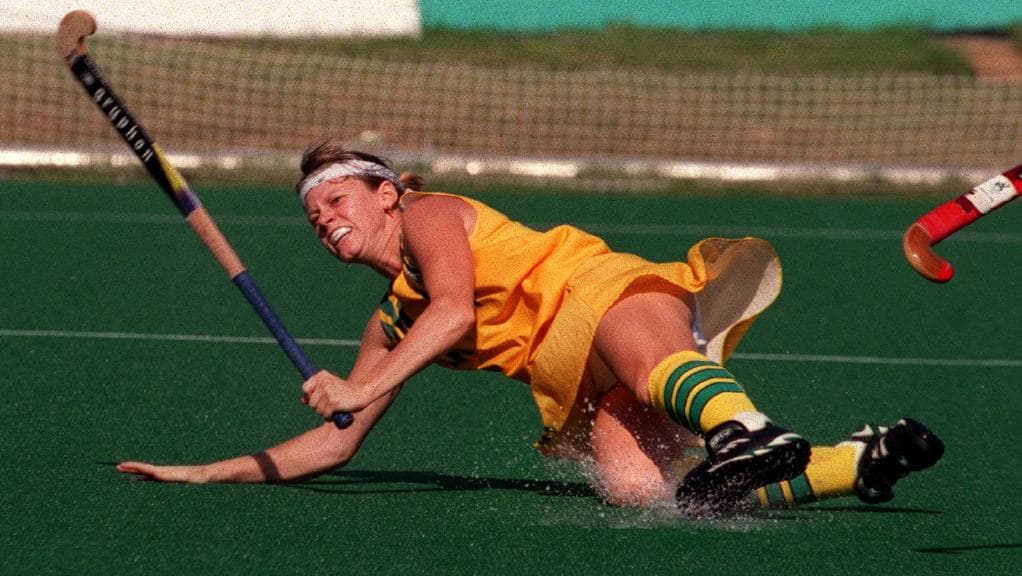 Danielle "Danni" Roche, OAM is a former field hockey player, who was a member of the Australian Women's Hockey Team, best known as the Hockeyroos, that won the gold medal at the 1996 Summer Olympics in Atlanta, Georgia.
Roche made her debut as a 19-year-old for the Australian team in 1989 in the Australia vs New Zealand series. She was an Australian Institute of Sport hockey scholarship holder and played for MCC Hockey Club. Roche was also a Hockey Australia Director for seven years until she was appointed to the St Kilda Football Club Board in 2012. She was appointed to the Australian Sports Commission Board on 4 May 2016.
---
Alyson Annan OAM, Hockey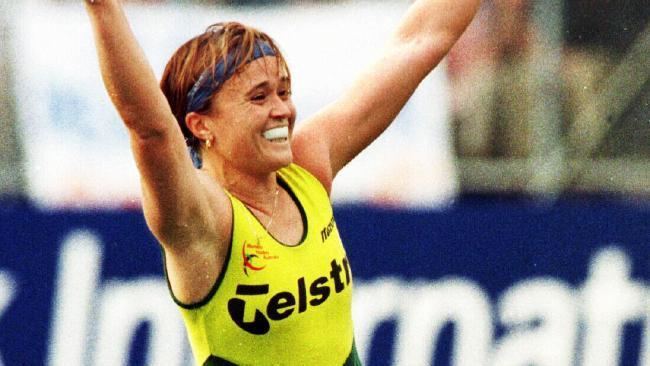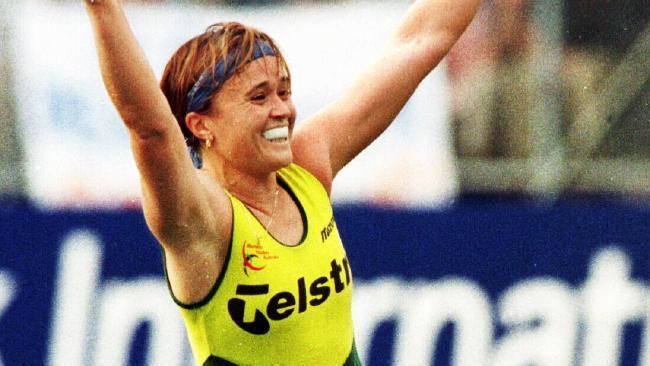 Alyson Regina Annan OAM is an Australian retired field hockey player, who earned a total number of 228 international caps for the Women's National Team, in which she scored 166 goals. Annan is presently the head coach of the Netherlands women's national field hockey team; she led the team to a silver medal at the 2016 Summer Olympics in Brazil. During 2013 Annan gained the prestigious award of becoming a member of Sport Australia Hall of Fame.
---
Natalie Cook OAM, Beach Volleyball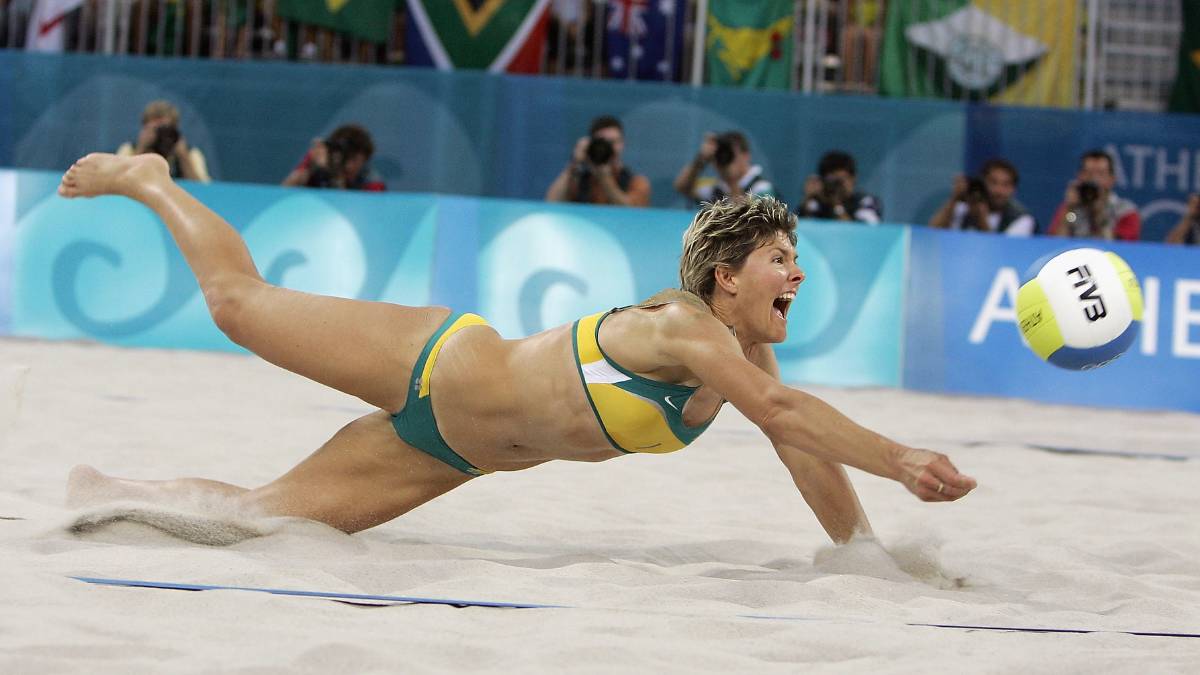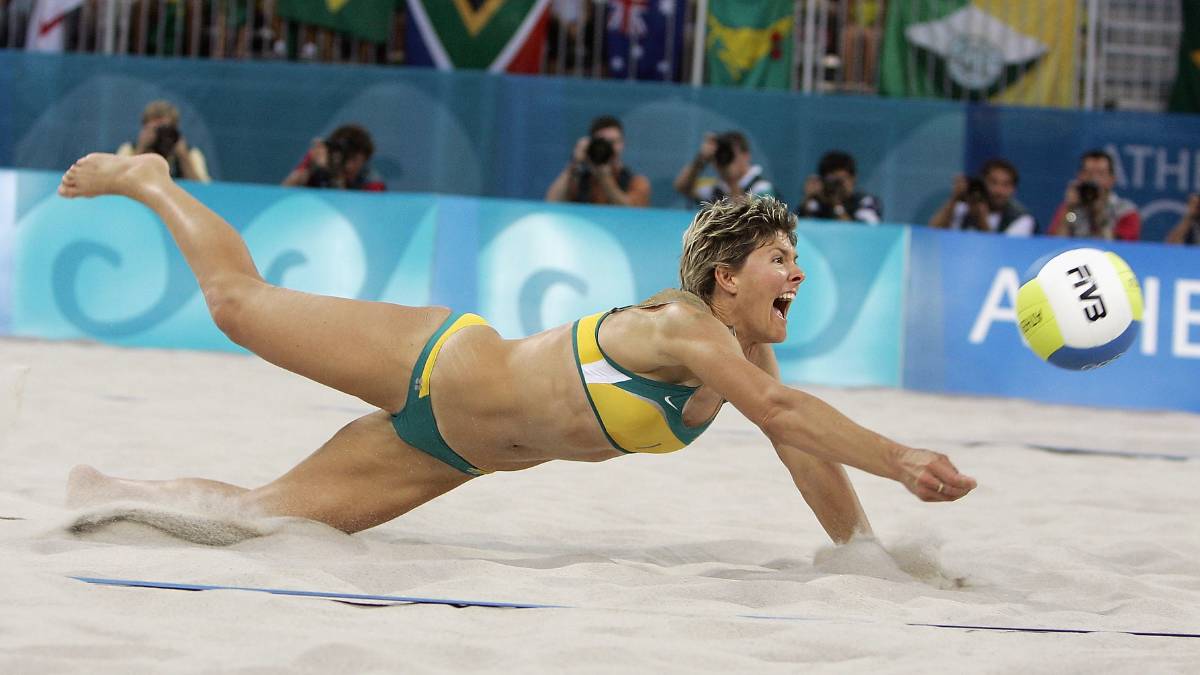 Natalie Louise Cook OAM is an Australian professional beach volleyball player and Olympic gold medallist. She became the first Australian woman to compete at five Olympic Games. Cook partnered with Kerri Pottharst to represent Australia at the Atlanta Olympics in 1996, winning a bronze medal—the first time that beach volleyball had been an Olympic sport. In the same year, the pair won a silver medal at the world championships and came first in the World Tour Event in Japan.
Cook currently resides in Brisbane and is married to fellow beach volleyballer Sarah Maxwell. In addition to her sporting career, Cook tours on the public speaking circuit as a leading motivational speaker attracting big audiences and has launched her own beach volleyball-related business, Sandstorm.
---
Rennae Stubbs, Tennis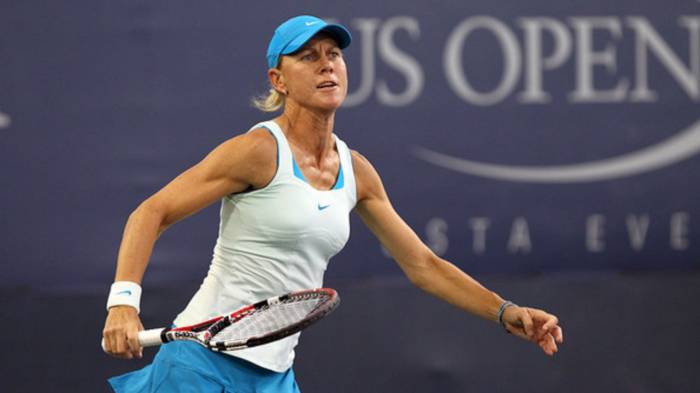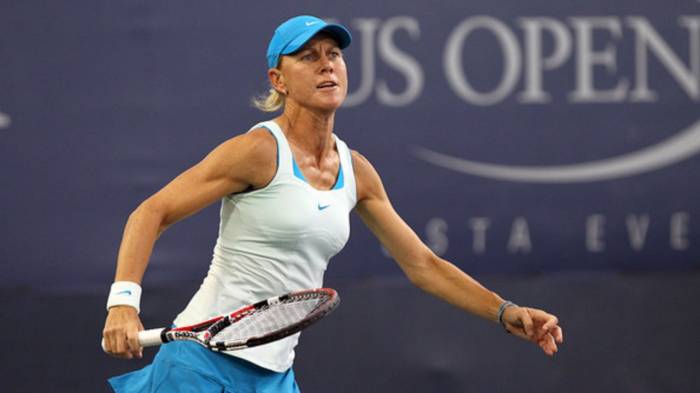 Rennae Stubbs is an Australian retired tennis player, coach and commentator. She was an Australian Institute of Sport scholarship holder and has won four Grand Slam doubles titles and two Grand Slam mixed doubles titles. She was ranked world No.1 in doubles for three weeks in 2000. She represented Australia at four successive Summer Olympic Games: Atlanta 1996, Sydney 2000, Athens 2004, and Beijing 2008.
Stubbs has recorded more doubles triumphs than any other Australian woman—60 from 1992 to the conclusion of the 2010 WTA Tour—enjoying success with eleven different doubles partners. In 2001, Stubbs won the season-ending WTA Championships with regular partner Lisa Raymond and the pair were named ITF World Champions.
As the longest-serving member of the Australia Fed Cup team, Stubbs played for 17 years since 1992, with a 28–9 win-loss record in doubles; the second highest in Australian Fed Cup Team history behind Wendy Turnbull (29–8).
---
Erica James, Cricket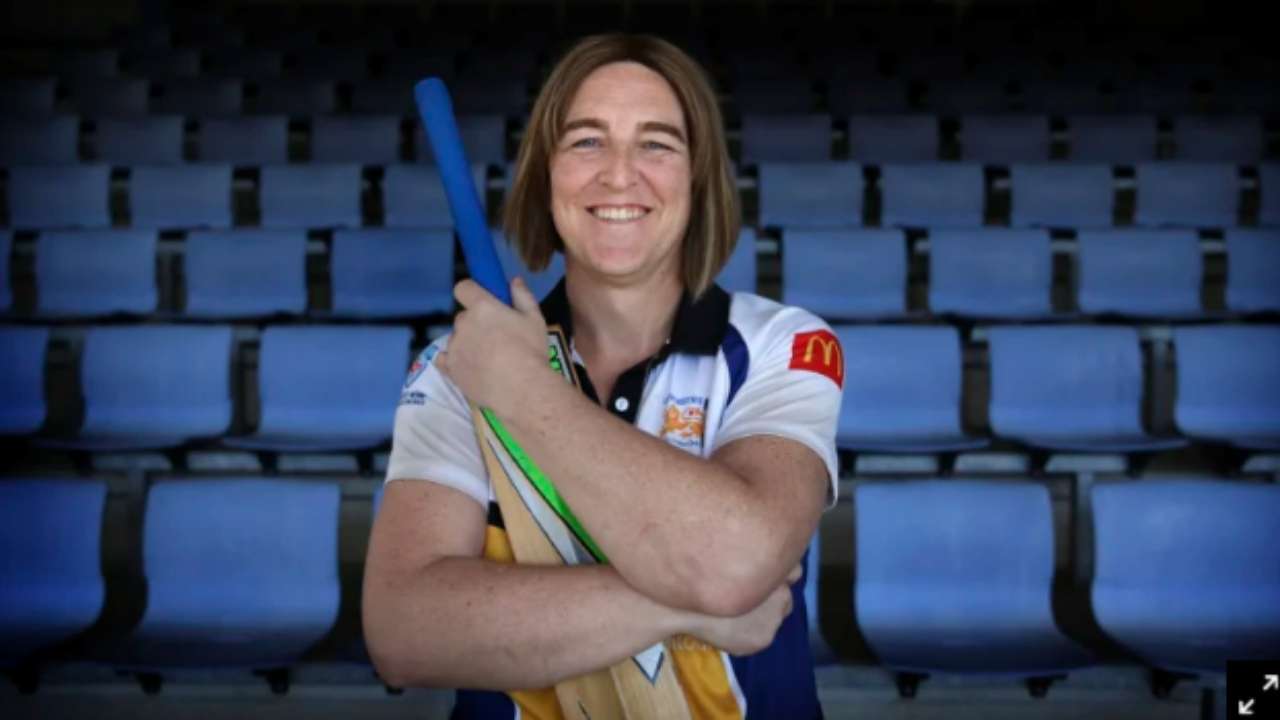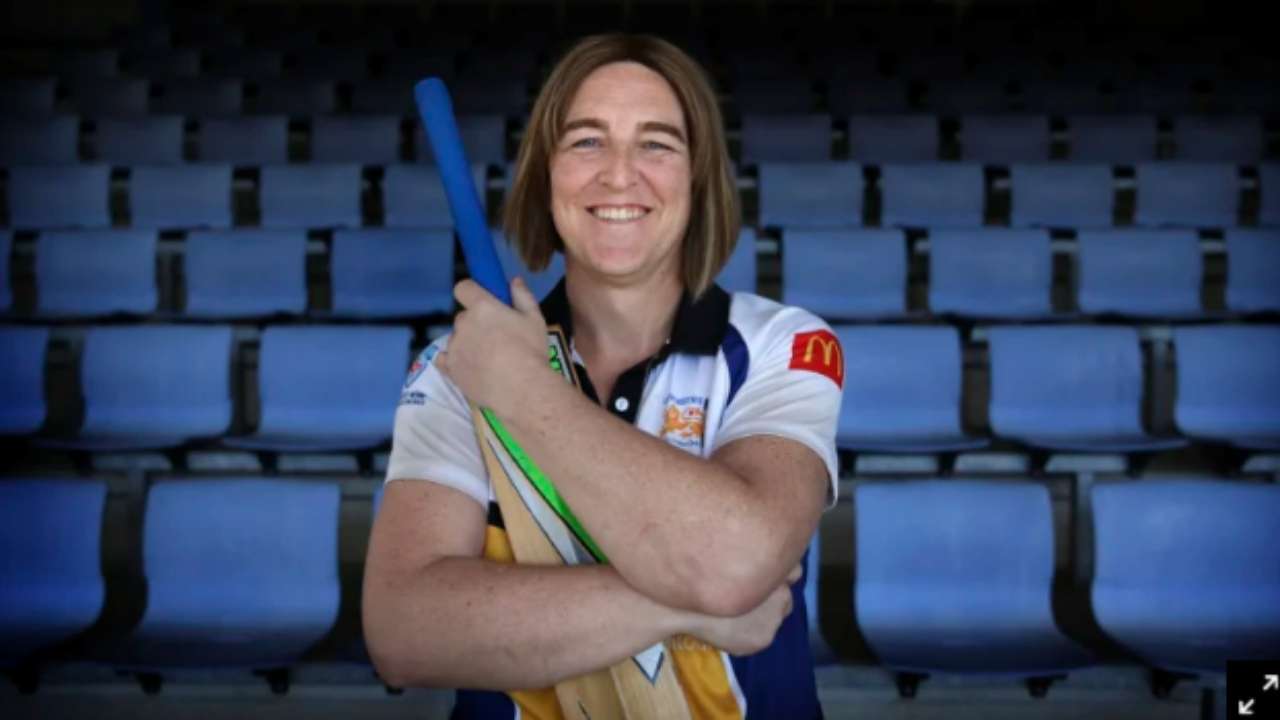 Last, but certainly not least is Erica James.
Erica never really intended to be the face of Cricket Australia's push for more diversity. But when the sport's trans and gender diverse inclusion policy was announced, that's exactly what happened. In August 2019 year Cricket Australia launched a transgender and gender diverse policy to ensure the sport is more inclusive. There were two documents, for both community and elite cricket. The measures were designed to support trans and gender diverse people looking to participate in all levels of the game.
Rather than explaining Erica's achievements, we recommend you watch her feature story on SBS's The Feed – Erica James: On being a transgender cricketer (and copping hate).
Well done, Erica on making this years list and your amazing leadership.
---
Thank you to the amazing out women who show great leadership in sport.
We acknowledge that the above list is short, and in no way represents all the amazing out female athletes in our country. If you are an lesbian athlete and would like to be included in some of this promotion in the future, please feel free to contact us – info@prideinsport.com.au
Further information and support can be found on these sites:
Pride in Sport Australia – www.prideinsport.com.au
ACON for Women – www.acon.org.au/who-we-are-here-for/women
TransHub – www.transhub.org.au
Women Sport Australia – www.womensportaustralia.com.au
Olympics, Women in Sport – www.olympic.org/women-in-sport/background
You can also help celebrate Lesbian Visibility Day by using the Welcome Here Project's dedicated promotional pack.
[i] www.outonthefields.com
[ii] www.outonthefields.com
[iii] https://www.smh.com.au/opinion/female-athletes-are-leading-the-fight-against-homophobia-in-sport-20170330-gv9hfc.html