At Pride in Sport, we have a number of staff to help support our member organisations, internal operations and the program itself. Here are some of our key staff members you should know:
---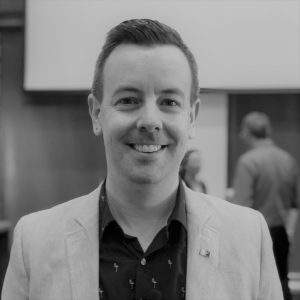 BEAU NEWELL
he/him/his
National Program Manager, Pride in Sport Australia
Beau Newell is the National Program Manager of Pride in Sport Australia, an Australian first sporting inclusion program specifically designed to assist sporting organisations (national, state, regional, elite, academies, foundations, and clubs) with the inclusion of Lesbian, Gay, Bisexual, Transgender and Intersex (LGBTI) employees, players, volunteers and spectators.
Beau's involvement in sport began at a young age as a player, referee, coach, selector and administrator of several sporting codes. He currently holds several positions in the sporting industry including Chairman/Director of a Regional Sporting Organisation, Life Membership of several associations and a consultant for volunteer management. In 2011, Beau founded NSW Sport & Event Management which has since grown into a powerhouse for business operational support of community sporting clubs across NSW. Having previously worked for a State Sporting Organisation and an Advisory Group member for an NSO, his knowledge and understanding of the sporting landscape is extensive. In the years leading into the Marriage Equality debate, Beau and his Partner pioneered LGBTI+ rights advocacy in regional and rural NSW becoming the spokesperson for many outspoken LGBTI+ individuals in country Australia which led to Beau being nationally recognised for his contribution for his LGBTI advocacy at the Australian Honour Awards.
---
DAWN HOUGH
she/her/hers
Director, ACON's Pride Inclusion Programs
Dawn Hough is the Director of ACON's Pride Inclusion Programs (Pride in Diversity, Pride in Sport, Pride in Health + Wellbeing). All programs provide employer support for all aspects of Lesbian, Gay, Bisexual, Transgender and Intersex (LGBTI) inclusion either within the workplace, Australian Sport or through health and wellbeing service provision.
Dawn started within ACON in 2009 specifically to develop and establish the national Pride in Diversity Program and to develop the Australian Workplace Equality Index (national benchmark on LGBTI workplace inclusion). Since that time, the program has grown substantially and gained an international reputation for its leading practice and gold standard index. Dawn has authored five workplace publications on aspects of LGBTI workplace inclusion and with her team, extended the Pride in Diversity Program to Sports incorporating a Pride in Sport Program and world first national sports index.
Dawn currently participates on Corporate Diversity Boards and has spoken both nationally and internationally (UK, US, Hong Kong, Manila, Singapore, Amsterdam) on LGBTI inclusion. She meets regularly with international counterparts in order to monitor, gauge and shift practice in LGBTI inclusion gauging best practice internationally and contributing to international recommendations and discussions on future trends.  Dawn is passionate about the utilisation of indices and data to measure and drive practice.  Dawn lives with her partner of 32+ years, Judy and their two dogs in the inner city.
---
ELAINE CZULKOWSKI
she/her/hers
Associate Director, Operations, Events & Partnerships
The former Fundraising Manager for the successful Marriage Equality Campaign, Elaine is now the Operations Manager for Pride Inclusion Programs at ACON.
She also has over 20 years experience  in a number of senior roles in the management consulting industry including Head of Recruitment APAC and Head of Business Development at L.E.K Consulting and a global role in Enablement with The Boston Consulting Group.
As an accomplished professional, Elaine has used her many years of corporate experience to support a number of NGOs and community groups as she is passionate about equality, diversity and inclusion:
Chair of the Events and Fundraising Committee for Australian Marriage Equality
Non-Executive Director at Out For Australia, a mentor program for young LGBTQI professionals transitioning into the workplace
Former Board Associate with Queer Screen who celebrate the diversity of sexualities and gender diversity through the power of storytelling on screen.
Volunteer for the Bingham Cup, Australia
ACON Rover
---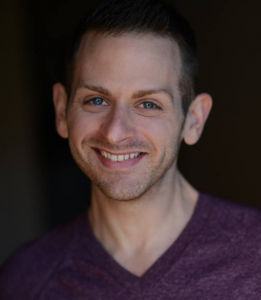 WILL REILLY
he/him/his
Index Project Manager
Will is a self-motivated, reliable, and enthusiastic all-rounder establishing who has an established position within the Pride Inclusion Programs unit. He carries experience in the events, non-profit, and customer services industries with front-of-house, team leadership, and management duties.
Will has advanced skills in administrative support, event preparation and networking with our member organisations Advisory Group and Patrons. In his role, Will also provides ongoing support for all Pride in Sport social media social media platforms.
---
MICHELLE BLOM
she/her/hers
Event Manager
---
TAMMY HALLS
they/them/theirs
Team Assistant
---
LUCA MARONGIU
he/him/his
Team Assistant
---
FINLAY LONG
he/him/his   they/them/theirs
Design & Communications Coordinator