Pride in Sport Patrons are at the forefront of our messaging, and are the voices who match our core values in making the Australian sporting community a more inclusive environment for LGBTI+ athletes.
Alex Blackwell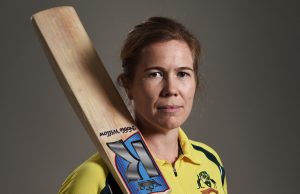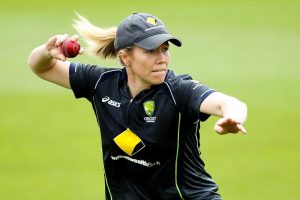 Alex Blackwell is a former Australian cricket captain who led her country to World Cup and Ashes victories.
After 15 years representing Australia on the field, Alex is now transitioning into other roles within cricket. Alex is the first female elected director on the board of Cricket NSW, she completed her first head coaching role with the Lancashire Thunder in the 2018 KIA Women's Super League, and she now features regularly as a commentator for Fox Sports, ABC Offsiders and Macquarie Sports Radio.
After putting aside a career as a medical doctor to pursue cricket, Alex went on to become a Genetic Counsellor. She commenced work at the Sydney Children's Hospital Randwick in June 2019 and has a special interest in caring for individuals born with a difference of sex development (DSD).
Alex is known as someone who stands up for equal opportunities for all people within sport and broader society, including equitable pay for female athletes and the inclusion of people living with a disability, LGBTQI people and regional Australians in all levels of sport.
Daniel Kowalski OAM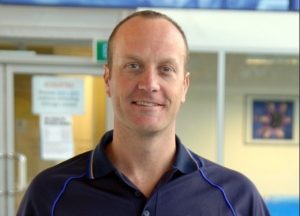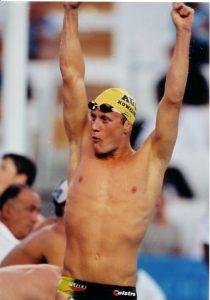 Daniel Kowalski is an Australian former middle- and long-distance swimmer specialising in freestyle events. He competed in the Olympic Games in 200-, 400- and 1,500-metre individual freestyle events and in the 4 × 200-metre freestyle relay. At the 1996 Summer Olympics, he was the first man in 92 years to earn medals in all of the 200-, 400- and 1500-metre freestyle events. Kowalski, alongside Livinia Nixon, hosted the TV show Plucka's Place in 1997. He was an Australian Institute of Sport scholarship holder.
Kowalski was part of the world record-setting Australian gold medal 4 × 200-metre relay team at the 1998 Commonwealth Games. Kowalski also holds 400-metre freestyle long-course masters world record in the 30-to-34 age group which he set on 2 May 2009 in a time of 3:58.42.
Kowalski announced his retirement from competitive swimming on 8 May 2002. He studied sports marketing at Bond University, graduating in 2003. He was named as an assistant swimming coach at the University of Wisconsin–Madison in 2007, and also won the 2007 Pier to Pub 1.2 km open-water swim held annually in Lorne, Australia.
In February 2004, he was the host of an overnight program on SEN 1116 with former South East Melbourne Magic basketballer Andrew Parkinson. In May 2007 Kowalski appeared as one of the celebrity performers on the celebrity reality singing competition It Takes Two.
In April 2010 Kowalski announced that he is gay. Kowalski says he was inspired to come out by Welsh rugby player Gareth Thomas, who announced the previous December that he was gay. He said "I felt really compelled to do it because it's very tough to live a closeted existence".
In 2010, Kowalski was selected by readers of samesame.com.au as one of the 25 most influential gay Australians.