Sponsors & Major Partners
Pride in Sport, together with ACON, proudly acknowledges the dedication and support from our sponsors, whose generosity allows us to continue our work to ensure sporting organisations are inclusive.
revolutioniseSPORT
revolutioniseSPORT (https://www.revolutionise.com.au) is the emerging market leader in online sports management in the Asia Pacific region. It is an award-winning complete digital solution for sports & community group managers, staff & volunteers, for organisations of all sizes.
A SaaS online membership, competition planning, e-commerce and data analysis platform, it services national, state and local organisations across the Asia Pacific, as well as specialising in digital strategy consultation and planning.
revolutioniseSPORT partners with 171 governing bodies and over 11,000 local clubs & associations to help build, brand and maintain a 'gold standard' of digital presence.
Some of their notable clients include Australian Sailing, Hockey Australia, Athletics Australia, as well as Singapore Gymnastics, Singapore Volleyball and Water Polo New Zealand.
Committed to fostering inclusivity in sport, revolutioniseSPORT is a proud partner of Pride in Sport in helping sports build safe & inclusive online communities.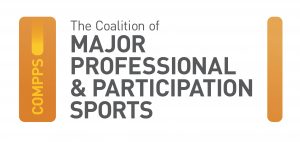 Coalition of Major Professional and Participation Sports
The Coalition of Major Professional and Participation Sports (COMPPS) is made up of the following member organisations Australian Football League; Cricket Australia; Football Federation Australia; National Rugby League; Netball Australia; Rugby Australia and Tennis Australia.
Each of these sports is the governing body and custodian of a major participation and professional sport in Australia.
All COMPPS members are not-for-profit bodies and are responsible for the long-term development and sustainability of their sports.
Our sports represent the interests of more than 16,000 sporting clubs, 112 professional sport teams, many senior and junior national representative teams, three Olympic and Paralympic sports and more than nine million participants who partake or engage in our sports one way or another every day of the year.  When participation numbers are combined with the mass of Australians who watch and support the seven sports in their professional mode, the reach across the lives of Australians on a regular basis is significant.
Sport, including through sporting ambassadors, can play a unique and leading role in promoting inclusiveness, diversity and community cohesion.  COMPPS members are committed to ensuring that their sports offer inclusive, diverse and safe environments where every person is treated with respect and dignity.
COMPPS sports provide additional and unique opportunities that derive from being club-based sports.  These benefits include learnings, experience and values that are built, particularly in a child's formative years and that carry through adult life in all spheres, not just the sporting arena – teamwork, leadership, selflessness, commitment, accountability, camaraderie, respect, grace and humility in defeat and victory, discipline, resilience and belonging.
Recognising the power of sport to unify Australians, COMPPS is proud to sponsor Pride in Sport and continue the commitment of its member sports to ensure the benefits of participation in sport extend to all Australians.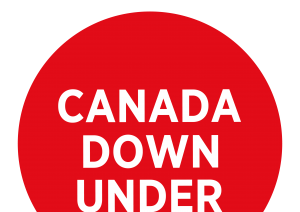 Consulate General of Canada
A key priority for the Government of Canada is to strengthen diversity and inclusion so that all Canadians can participate fully as members of society. Canada's commitment to LGBTQ2 Canadians is a key part of this priority. We are committed to promoting LGBTQ2 equality, protecting LGBTQ2 rights, and addressing discrimination against LGBTQ2 community members, both past and current.
The Consulate General of Canada, Sydney, has worked with organisations across Australia to promote diversity and inclusion, and we are proud to partner with Pride in Sport this year, with the aim to encourage sporting inclusion for everyone.
Diversity is Canada's strength // La diversité est la force du Canada.

GameDay
GameDay a StackSports is the leading supplier of technology solutions to sporting organisations.
We provide a wide range of solutions to National Sporting Organisations and Grassroots sporting clubs/associations. Our suite of products allows sporting organisations to understand their participants by capturing key information through our membership and programs offering, organise weekly competitions and tournaments, and manage events in addition to selling tickets through our Events and Ticketing offering.
In addition to this we provide ways for organisations to increase revenue via our e-Commerce online shop and Online Auction platforms which are used by a variety of professional clubs/charity and foundations around the world. Contact us today for more information on how GameDay can help you by emailing hello@mygameday.app or by calling us on 1300 139 970.

HSBC Australia
For over 150 years, HSBC has been helping connect over 40 million customers to opportunities, enable businesses to thrive and helping people to join the bigger picture. Our geographic footprint spans over 130 countries and territories, giving you access to a truly global network. Through long-standing relationships with our customers, HSBC is proud to remain the leading international bank in Australia offering a full range of personal, private, commercial and investment products and services, through a network of 45 branches and offices across Australia.
HSBC champions Diversity and Inclusion and is a brand that respects all people, regardless of gender, age, faith, ethnicity, sexuality, responsibilities or physical ability.
The British High Commission in Australia
The UK Government believes that human rights are universal and should apply equally to all people.  We are opposed to all forms of discrimination and we work to uphold the rights and freedoms of LGBT people in all circumstances.  Every person should have a fair opportunity in life no matter who or where they are.  We fly the rainbow flag with pride on appropriate occasions around the world, including at the Sydney Mardi Gras for the first time in 2020.  The UK Government is proud to be a partner of Pride in Sport Australia in 2021.
KPMG Australia
KPMG Australia is proud to be a founding member of Pride in Diversity, and to be supporting Pride in Sport. We agree that providing future generations with visible role models is key to creating a world that celebrates all of us.
The diverse and unique perspectives that our people bring to KPMG Australia are our biggest strength. We believe our success lies in creating a culture where everyone feels safe and supported to bring their whole self to work including our employees within the LGBTQ+ community.
We are proud of all of our people.

Lifeline
Lifeline is national charity providing all Australians experiencing emotional distress with access to 24 hour, confidential, judgement free crisis support and suicide prevention services. Lifeline is committed to empowering Australians to be suicide-safe through connection, compassion, and hope, and exists to ensure no one has to face their darkest moments alone. Lifeline is available 24/7 on 13 1 1 14.

MinterEllison
MinterEllison is focused on fostering an inclusive workplace environment that enables our people to bring their whole selves to work and be open about their gender identity, sexual orientation or gender expression with colleagues and clients. We believe this empowers our people to perform at their best, work to their strengths and bring value to our clients. This ethos is supported by our active LGBTQ+ committee PRIME (Pride, Respect, Inclusion at MinterEllison).
We're proud to have been widely recognised for our work in diversity by key organisations and benchmarks including Australian Workplace Equality Index (LGBTQ+ workplace inclusion). MinterEllison has been the proud legal partner to the Sydney Gay and Lesbian Mardi Gras for more than 20 years and in 2021 MinterEllison is again the only major law firm to have a float represented in its iconic parade. Building on the Firm's 2020 theme of 'Justice', this year we paid homage to a courageous leader whose often lone voice in the court room ultimately led to a chorus demanding change in the name of equality and inclusion, and answered the call to 'ALL RISE' to the challenge, celebrating the life of Supreme Court of the United States Associate Justice Ruth Bader Ginsburg, aka "RBG".
The four key objectives of PRIME are to create lasting impacts for our people, clients and community by:
Fostering an environment that is inclusive and respectful where all employees can develop to their full potential;
Building networks and authentic relationships with our clients that value a commitment to diversity and inclusion;
Recruiting, embracing, retaining and promoting LGBTQ+ talent; and
Contributing to the broader LGBTQ+ community through pro bono engagement and community investment.

Play by the Rules
Play by the Rules provides information, resources, tools and free online training to increase the capacity and capability of administrators, coaches, officials, players, parents and spectators to assist them in preventing and dealing with discrimination, harassment, child safety, inclusion and integrity issues in sport.
SBS Sport
SBS is Australia's multi-cultural and multi-lingual broadcaster, committed to telling stories that help Australians understand who we are, where we have come from and what we could become. SBS gives expression to a wide range of perspectives and voices across all our platforms as part of our desire to reflect the true diversity of Australia, to all Australians. At SBS, we are dedicated to promoting inclusion and social cohesion. Diversity has always been at the heart of SBS and we're proud of the job we do and incredibly proud of our diverse workforce and inclusive culture. That's why we're committed to continuing to champion diversity in all its forms: because when we think a little differently, take a different perspective and celebrate the things that make us unique, it makes a world of difference.
VicHealth
Every Victorian should have access to the resources and environments they need to live happy, healthy lives. This means access to healthy food, appropriate opportunities to be physically active, support for mental wellbeing, and protection from the harms of risky drinking and smoking.
Working with communities across the state, VicHealth helps define what's most important to individuals and communities' health and wellbeing. We take action where there's the greatest need and potential for positive impact.
That's why VicHealth is committed to five strategic imperatives that have the greatest potential to reduce disease burden and bring about the greatest measurable health gains. These are: promoting healthy eating, encouraging regular physical activity, preventing tobacco use, preventing harm from alcohol and improving mental wellbeing.
We understand how changes in the environment can promote health, and draw on practices that ensure we achieve the best outcomes for those who need it most. Our aim is that every Victorian, no matter their situation or resources, has the best chance for good health and wellbeing.
By working together with sport and community organisations, all levels of government, other health organisations and our community, we are in the best position to drive positive change. We help set the agenda for health priorities by bringing insights from research and data together with real world knowledge and experience from our partners. By pinpointing emerging and future health problems, our efforts can be channelled for the greatest benefit to the health and wellbeing of all Victorians.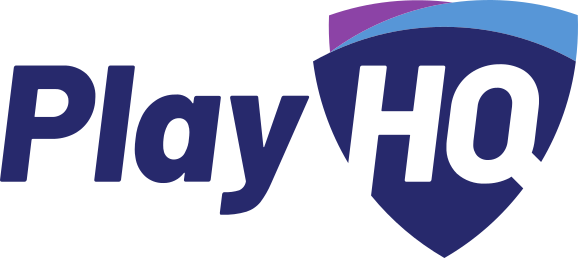 PlayHQ
PlayHQ is a sports technology platform dedicated to unleashing the life-changing power of sport – uplifting the mental, emotional and physical health of all participants, and building lasting connections and community beyond the playing field.
We're focused on delivering innovative customer experiences and simplifying administration for Sporting Codes, Associations, Clubs and their Participants, removing the need for paper-based processes, and providing a seamless mobile-first digital experience.
We are proud to have been working closely with Pride in Sport with the shared mission of making platform design decisions that drive gender-inclusive attitudes in sports administration and participation.
Over the next 12 months, across Basketball, AFL, Cricket and Netball, the PlayHQ platform will onboard 10,000 Associations and Clubs, process in excess of 1 million player registrations, and power over 80,000 games each week on our electronic scoring portal.
We remain absolutely committed to working with Partners such as Pride in Sport to build an inclusive platform that will sustain community sport participation into the future.