2023 AUSTRALIAN PRIDE IN SPORT SUMMIT
WHEN:
Wednesday 27 September 2023
WHERE:
Australian College of Physical Education (ACPE)
Level 1, 10 Parkview Drive, Sydney Olympic Park NSW 2127
TIME:
9:00am – 6:00pm AEST
TICKET SALES HAVE NOW CLOSED!
Join us at the 2023 Australian Pride in Sport Summit, a dedicated conference that goes beyond showcasing industry leaders, athletes,
advocates, and allies in the sports world. This ground-breaking event offers a comprehensive experience that celebrates LGBTQ+ inclusivity and empowerment, and also provides unique opportunities for learning, collaboration, and resource assessment.
Immerse yourself in engaging panel discussions and gain valuable insights from leaders representing diverse sporting organisations.
Participate in thought-provoking roundtable discussions with influential figures, where ideas and experiences from all corners of the
sports industry converge. This open exchange of perspectives will contribute to shaping the future of this space and identifying areas
where resources can be better allocated to drive impactful change.
In addition to these enriching sessions, the conference will feature inspiring keynote speakers who will ignite your passion and
motivate you to make a difference. You'll have exclusive networking opportunities to connect with like-minded individuals who
share your commitment to fostering an inclusive environment in sports.
This event is a game-changer, revolutionising the sports landscape one stride at a time. Don't miss the chance to be part of this
transformative movement. Secure your spot today and let your true colours shine at the 2023 Australian Pride in Sport Summit.
Together, we can create a future where everyone can participate and thrive in sports, regardless of their identity or background.
The Australian Pride in Sport Summit attracts delegates with roles that are responsible for creating inclusive workplaces for their
LGBTQ peers across the realm of sport and recreation including:
• Sports CEO and C-suite leaders
• Board Members
• NSO and SSO Senior leaders
• Diversity & Inclusion professionals
• Pride Network Groups
• Community leaders
Join us in coming together to move the ball forward in LGBTQ+ inclusion across Australian sport!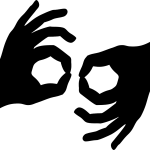 This is event will have Auslan interpreters.
TICKET SALES HAVE NOW CLOSED!

All prices displayed exclude GST and will be added at checkout.
Ticket sales close WEDNESDAY 13th SEPTEMBER at 4PM (AEST) unless sold out prior.

---
Sponsorship Opportunities Available
SPONSORSHIP OPPORTUNITIES
If you are interested in sponsoring this event, please email info@prideinsport.com.au
A huge thank you to our 2023 Sponsors who have made this event possible:
PLATINUM SPONSOR

"Simplifying the complexities of sports management with our user-friendly platform empowers organisations to spend more time on the game they love!"
– Alex Mednis, revolutioniseSPORT CEO
revolutioniseSPORT is the industry leader in sports management technology in Australia, servicing over 264 state and national sporting organisations—more than all other sports membership vendors within Australia combined—as well as 17,000 sporting clubs across Australia, New Zealand, Singapore, Cook Islands and the Asia Pacific.
Our seamless and stress-free platform is powered by a membership core, enabling organisations to handle online registrations, team entries, finance, invoicing, and manage attendance for events, competitions, and training, plus additional dynamic administrative capabilities.
revolutioniseSPORT's award-winning platform helps organisations build, brand and maintain a 'gold standard' of digital presence. We pride ourselves on our ability to cater for sports of all sizes, types and levels with our expert engineers and dedicated support team.
Some of our notable clients include Australian Sailing, Hockey Australia, Athletics Australia, as well as Snow Australia, Australian Taekwondo and Wheelchair Sports NSW/ACT.
revolutioniseSPORT is a proud platinum partner of the inaugural Pride in Sport Summit, and Pride in Sport Awards committed to helping sports build safe & inclusive online communities.
For more information and to request a free trial, visit revolutionise.com.au
CEO FORUM SPONSOR

The Australian Sports Commission (ASC) is the Australian Government agency responsible for supporting and investing in sport at all levels. The ASC was established in 1985 under the Australian Sports Commission Act 1989 and operates in accordance with the Public Governance, Performance and Accountability Act 2013.
The ASC is governed by a Board of Commissioners appointed by the Minister of Sport. The Board determines the ASC's overall direction, decides on allocation of resources and policy for delegated decisions and is accountable to the Minister for Sport.
Our role is to increase involvement in sport and enable continued international sporting success through leadership and development of the sports sector, targeted financial support and the operation of the Australian Institute of Sport (AIS).
We play a unique role in the sport ecosystem and tackle the big challenges and opportunities with and for the sector. We play different roles based on where and how we can add the most value through our expertise, leadership and voice.
Link to our Strategic Vision: https://www.sportaus.gov.au/__data/assets/pdf_file/0017/1070315/ASC-Strategic-Vision-to-2034_acc.pdf
GOLD SPONSOR

COMPPS is made up of the following members: Australian Football League; Cricket Australia; Football Federation Australia; National Rugby League; Netball Australia; Rugby Australia; and Tennis Australia.
All COMPPS members are not-for-profit bodies and are responsible for the long-term development and sustainability of their sports. Between them, they have over 9 million participants through 16,000 clubs.
Sport can play a unique and leading role in promoting inclusiveness, diversity and community cohesion. COMPPS members are committed to ensuring that their sports offer inclusive, diverse and safe environments where every person is treated with respect and dignity.
Recognising the power of sport to unify Australians, COMPPS is proud to sponsor Pride in Sport and continue the commitment of its member sports to ensure the benefits of participation in sport extend to all Australians.
AUSLAN SPONSOR

Expression Australia is the oldest Deaf Society in Australia. Established in 1884, we have a long history of supporting people who are Deaf and hard of hearing by providing a wide range of services to help them succeed in every aspect of life.
We're proud to be the Auslan Interpreters sponsor for this year's Pride in Sport Summit. We believe in intersectional equality, and work closely with the Deaf LGBTIQA+ community through our Rainbow Expression project to ensure that they receive community support, access to information, and their needs are heard in the broader LGBTIQA+ space.
---
Full Summit Program
The full 2023 Summit program is now available, please click the button below.
---
Terms and Conditions
Before purchasing tickets please take a moment to review our Cancellation Policy and Terms and Conditions.
To view our Cancellation Policy, please click here.
To view our Terms and Conditions, please click here.
---
Watch Highlights from our Past Events!
---
Keep Up to Date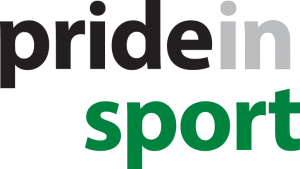 Pride in Sport