Pride in Sport Patrons are at the forefront of our messaging, and are the voices who match our core values in making the Australian sporting community a more inclusive environment for LGBTQ+ athletes.
Alex Blackwell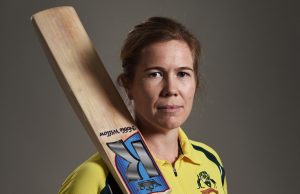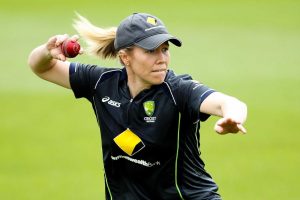 Alex Blackwell is a former Australian cricket captain who led her country to World Cup and Ashes victories.
After 15 years representing Australia on the field, Alex is now transitioning into other roles within cricket. Alex is the first female elected director on the board of Cricket NSW, she completed her first head coaching role with the Lancashire Thunder in the 2018 KIA Women's Super League, and she now features regularly as a commentator for Fox Sports, ABC Offsiders and Macquarie Sports Radio.
After putting aside a career as a medical doctor to pursue cricket, Alex went on to become a Genetic Counsellor. She commenced work at the Sydney Children's Hospital Randwick in June 2019 and has a special interest in caring for individuals born with a difference of sex development (DSD).
Alex is known as someone who stands up for equal opportunities for all people within sport and broader society, including equitable pay for female athletes and the inclusion of people living with a disability, LGBTQI people and regional Australians in all levels of sport.