MEET THE TEAM
Meet our Pride in Sport and key Pride Inclusion Programs staff members:
Beau Newell
National Program Manager, Pride in Sport
he / they
Introducing Beau Newell: Champion of Inclusion and LGBTQ Advocate. With extensive experience in sports and a steadfast commitment to human rights, Beau is a renowned guest speaker. His compelling talk in the style of TEDx, "Eliminating the Self Edit," sheds light on the disproportionate challenges faced by LGBTQ individuals in sports. As a trailblazer in LGBTQ rights advocacy, Beau's efforts in regional Australia earned him national recognition. Through his work with Pride in Sport and collaboration with prestigious organisations like the International Olympic Committee and United Nations, Beau drives change, promoting diversity and inclusivity in sports worldwide.
Tom Winter
Relationship Manager, Pride in Sport
he / him
Introducing Tom Winter: Champion of Allyship and LGBTQ Advocate. Tom has had a lifelong involvement at sport, beginning at a community level as a player, coach, and umpire. This passion led to studies at Victoria University and Leeds Metropolitan University where Tom graduated a degree in Sport and Recreation Management and Business. The passion for Diversity and Inclusion lead Tom to begin work within the sporting sector in participation and game development. He was involved in the development of Trans and Gender Diverse guidelines at a national sporting level and brings his experiences of the Australian sporting landscape to Pride in Sport.
Ben Cork
Relationship Manager, Pride in Sport
he / him
Introducing Ben Cork: Champion of Inclusion and LGBTQ Advocate. Ben has been involved in Gymnastics over 30 years as an athlete, coach and administrator with more than a decade of experience as a coach and committee member at a national level. He is also a founding gymsport Chairperson for Oceania Gymnastics Union and a current Commission Member for the International Gymnastics Federation. Ben has authored several Sporting Schools programs and worked extensively in the development of participation and inclusion programs in NSW and Australia. Ben brings over 20 years of experience in media and government to the Pride in Sport team.
Dawn Emsen-Hough
Director, ACON's Pride Inclusion Programs
she / her
Dawn Emsen-Hough, Director of ACON's Pride Inclusion Programs, holds a B.Ed in Adult Education (HR major) from UTS and a Masters in Cognitive Science from UNSW. With extensive expertise in cognitive psychology, Dawn is an accredited Professional Speaker (APS) and a Training Professional (MAITD). She spearheaded the growth of ACON's Pride Inclusion Programs, gaining international recognition. Dawn's career highlights include developing the Australian Workplace Equality Index and expanding the Pride in Diversity Program to include a pioneering Pride in Sport initiative. A 2014 recipient of the 100 Women of Influence Award, Dawn is a global advocate for LGBTQ inclusion in workplaces and sports.
Chris Keely
Deputy Director, ACON's Pride Inclusion Programs
he / him
Chris Keely, a leader in media, telecommunications, and government, brings a wealth of experience to Pride in Diversity. His career encompasses senior roles at Paramount International, SingTel Optus, and SBS Australia, where he served as a commercial and media lawyer and advisor to Federal and State Ministers. Chris's career spans the Asia Pacific, reflecting his dedication to private sectors, government, and nonprofits. Noteworthy achievements include co-founding SBS Pride and Allies and contributing to SBS's Diversity Council. Recognized as one of Deloitte's 2020 Outstanding 50 LGBTI+ Leaders, Chris is also featured on the Australian Pride Power List 2019.
Elaine Czulkowski
Associate Director, Operations, Events and Partnerships, ACON's Pride Inclusion Programs
she / her
Elaine Czulkowski (she/her) serves as the Associate Director for Operations, Events, and Partnerships at ACON's Pride Inclusion Programs. Previously the Fundraising Manager for the Marriage Equality Campaign, she boasts over 20 years in senior roles in management consulting, including stints at L.E.K Consulting and The Boston Consulting Group. An advocate for diversity, Elaine has garnered recognition as Sydney Woman of the Year (2017) and ACON Honour Awards Community Hero (2017). Her extensive community involvement includes chairing events for Australian Marriage Equality, serving on boards like Out For Australia and Queer Screen, volunteering for the Bingham Cup, and chairing the Qtopia Board – Sydney's first Queer Museum.
Nicki Elkin
Associate Director, Quality, Training & Research, ACON's Pride Inclusion Programs
they / them
With over 15 years of diverse commercial experience in the UK and Australia, Nicki is a seasoned professional with a strong corporate background. Specializing in sales and marketing strategy development, she excels in cultivating relationships with industry leaders and stakeholders to achieve common objectives. As a committed advocate for inclusion and diversity, Nicki played a pivotal role as a founding member of the Medtronic LGBTQ network, Pride. Holding a BEng (hons) in Mechanical Engineering, an MBA from Leeds University Business School, and a Master of Marketing Communication from the University of Canberra, Nicki's expertise in strategy, stakeholder engagement, and project delivery enhances value for our members.
---
ADVISORY GROUP
The Pride in Sport advisory group is a body that provides non-binding strategic advice to the management and ongoing direction of our national program. Current members of the advisory group include;
Andrew Purchas OAM
he / him
[Chair] –  Formally the Vice President of ACON Health, Andrew has almost two decades of experience as a senior executive in the legal, financial services as a senior associate with Corrs Chambers Westgarth and Chief Security Officer for the Westpac Banking Corporation. He has significant commercial experience in business process redesign, change management, risk management , software development and business development. He is currently the Commercial Director for Hivery, a data analytics start up. Andrew has had a long involvement with sports administration and is founder of the Sydney Convicts Rugby Club, co-founder of the Pride in Sport Index and was President of the Bingham Cup Sydney 2014 and Chairman of International Gay Rugby.

Dana Assenheim
she / her
Dana is currently the Director Diversity, Equity and Inclusion at the Australian Sports Commission. Dana has over 15 years' experience across all levels of the sporting sector from community to national and government. She brings considerable experience in the areas of governance, strategy, business improvement, innovation, workforce and stakeholder management. Most recently she has been driving the new direction of the Women Leaders in Sport program for Sport Australia to not only continue to provide opportunities for women, but to help organisations create more diverse and inclusive environments.
Ken Shipp
he / him
Ken Shipp is the Director of Sport at SBS, responsible for complete management of SBS Sport operations including the multi-platform content strategy, major rights negotiations, editorial and creative direction, programming, acquisitions and business development. Ken is a strategic leader with more than 30 years' experience in media in roles spanning television production and management across the public, commercial and subscription broadcast sectors in Australia. Since 1997, he has been instrumental in building SBS's reputation as a premium sports broadcaster, particularly in football and cycling, through SBS's unique multi-platform offering. Major sporting events under Ken's leadership include seven FIFA World Cups and multiple women's World Cups, the UEFA Champions League, more than 20 Tour de France events, the Ashes in 2005 and 2009, the 2004 and 2008 Olympics, the 2004 Paralympics, and eight IAAF Athletics World Championships since 2001. Ken's work in sports broadcasting has been recognised with three Logie Awards for the broadcasts of the FIFA World Cups in Germany (2006), Brazil (2014) and Russia (2018), and with the inaugural Cycling Australia Media Award in 2011. Ken is a passionate advocate of diversity and inclusion, reflecting his belief in the power of media to change lives.
Ricki Coughlan
she / her
Widely recognised within the sporting industry as one of the worlds first public transgender athletes [in athletics disciplines], Ricki brings a breadth of knowledge and life experience to this group. Ricki is the founder of Love Fitness. Two of her big passions are running and helping other people become their own champion through performance running, fitness and personal development. For over 35 years, Ricki has managed fitness centres and trained fitness leaders.
In her years of running and training Ricki has won State championships, and even been picked for State teams. She's stood on the podium at fun runs, and won plenty of medals. However, the real rewards were perhaps less tangible on those days, like the work which went into achieving those things and the way that work moulded her character. The amazing self-esteem which evolved as every day she tore down negative self-belief and fostered a champion's mindset. It was also the foundation for a life of amazing health and wellbeing.
Sarah Walsh OLY
she / her
Sarah is an experienced executive, sports management and stakeholder relations professional, and is currently the Head of Women's Football, Women's World Cup Legacy and Inclusion at Football Australia. Leading on sports strategy, game development and high-performance program implementation, LGBTQ+ inclusion is at the core of Sarah's work. A former professional athlete, who has developed strong leadership skills through years of operating in high performing team environments, Sarah brings a critical skillset to the Pride in Sport Advisory Group. Sarah is skilled in stakeholder management, community engagement, and delivering outcomes in a fast-paced industry, with an in-depth knowledge of sports governance and administration, inclusion policies and program delivery.
Emma Staples
she / her
Emma Staples, a distinguished leader with over two decades of experience in sport, policy, and health promotion, has recently concluded her impactful tenure, during which she played a key role in Cricket Victoria's LGBTQ+ initiatives. As an advocate for gender equality, Emma drove cultural transformation within businesses and the broader cricket community, fostering an environment that embraces diversity. In 2018, she was honoured with the Pride in Sport Ally of the Year award, marking her commitment to promoting LGBTQ+ inclusion. Emma's leadership at Cricket Victoria set a benchmark, leading the way for other state sporting organizations across the country. Beyond her notable contributions, she served as the Acting National Program Manager of Pride in Sport from 2022 to 2023, further solidifying her dedication to fostering inclusive and diverse sporting communities.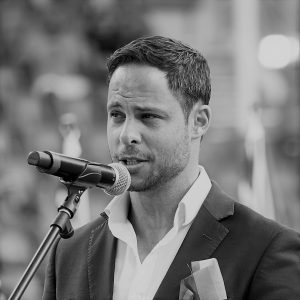 Kerry Tavrou
he / him
Kerry has over 10 years of experience in creating welcoming, safe and inclusive sporting environments for people from diverse communities. Kerry is currently the Head of Diversity and Inclusion at Tennis Australia who are working hard to increase inclusive capacity through a range of initiatives targeting people with disability, multicultural communities, Aboriginal and/or Torres Strait Islanders and people who identify as LGBTQ+. Tennis Australia has recently been recognised as the highest ranking sporting organisation at the Pride in Sport Awards for their work in LGBTQ+ inclusion and as the inclusive sport of the year at the Inclusion & Diversity in Sport Awards.
Sophie Curtis
she / her
With over a decade of experience in the University sports sector, Sophie has been a prominent figure in steering key leadership roles within Macquarie University and UniSport Australia. Her tenure at Macquarie University saw her contributing significantly to the strategic development and delivery of programs, events, and policies aimed at fostering diversity, equity, and inclusion. In her previous role at Queensland University of Technology, Sophie demonstrated her commitment to positive organisational and cultural change in the University environment. Recognised as a respected change agent, Sophie has a reputation for implementing high-quality programs and initiatives that align with organisational goals, creating meaningful opportunities for student engagement. Sophie's dedication extends to championing LGBTQ+ inclusion in sports, aspiring to be a custodian for LGBTQ+ sport inclusion across the University sector. Her vision is to ensure that future generations can partake in the community and experience the sense of belonging that sports provide, reflecting her enduring passion for creating inclusive environments within educational institutions.
Sharni Williams OAM OLY
she / her
Sharni Williams OAM is not only a celebrated Australian rugby union player but also a resilient advocate for LGBTQ+ inclusion in sports. Her journey took a transformative turn in 2019 when an unfortunate workplace incident, marred by hate speech, threatened the acceptance she had always embraced. However, it was the decisive action of her employer that became a catalyst for change, prompting Sharni to reflect inward and emerge as a powerful voice for inclusivity. Sharni, an Olympic and World Cup champion, has passionately championed causes such as trans inclusion in rugby and stood up against intolerance, exemplified by her iconic coming out during the Tokyo Olympics with a rainbow headgear. Her commitment to LGBTQ+ inclusion in sports was recognised with the LGBTQ Out Role Model Award. Sharni's courage extends beyond the playing field, as she actively engages in initiatives to create safe spaces for others. As a co-captain of Australia's rugby sevens team, she played a pivotal role in securing the inaugural Olympic gold medal in 2016 and continued to contribute significantly to the team's success in subsequent competitions, including the 2022 Commonwealth Games and the 2022 Sevens Rugby World Cup. Sharni Williams stands as an inspiring figure, not just for her athletic achievements but for her unwavering dedication to creating an inclusive and accepting environments for all in the realm of sports.
Ruby Mountford
they / them
Ruby Mountford serves as the Advisor for Sexual Orientation, Gender Identity, and Intersex (SOGII) rights at the Australian Human Rights Commission. Located in Naarm (Melbourne), Ruby is an ardent advocate for LGBTQ+ and Disability rights, specialising in neurodiversity and nonbinary gender and sexuality. Notably, Ruby has conducted peer research into the lived experiences of LGBTQ+ individuals with disabilities, led and supported grassroots advocacy through the Melbourne Bisexual Network, and contributed to international human rights campaigns focusing on SOGII rights in the Pacific region. Before joining the AHRC, Ruby worked in advancing LGBTQ+ and Disability inclusion within community healthcare services such as Your Community Health and Thorne Harbour Health. They also lent their expertise on intersectional inclusion, neurodiversity and applied lived experience to various non-governmental organisations, committees, and government working groups. Their experience is grounded in grass-roots connections, community resilience and real-world solutions.
Patrick Hooton
he / him
Patrick Hooton is the Human Rights Advisor for business and technology at the Australian Human Rights Commission. He has significant experience in engaging with organisations to ensure they are meeting their human rights obligations – both at law, and as a matter of best practice. Patrick brings a holistic approach to human rights compliance in sports, addressing issues in a comprehensive manner. He has also worked at the Fair Work Commission and Arnold Bloch Leibler with a focus on employment law. This has provided him with insights into discrimination and equal opportunity law which are both areas that can impact professional athletes and sporting organisations.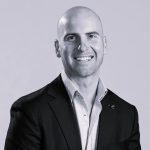 Michael Procajlo
he / him
Michael has intimate knowledge of the community sport landscape in Australia with over 15 years' experience in Sports Administration across local, state and national level. Michael is currently the General Manager of Community Rugby at Rugby Australia and prior to joining Rugby Australia, held several roles within the Australian Sports Commission, Cricket Australia and Cricket NSW. Michael has extensive experience in developing and executing strategies that deliver significant participation growth, enhanced workforce capability and foster welcoming and inclusive environments. Driving an inclusive culture through sport is a passion for Michael and supporting major events for the LGBTQ+ rugby community like the Bingham Cup and Purchas Cup are examples of that.