2022 AUSTRALIAN PRIDE IN SPORT AWARDS
WHEN:
Wednesday 27 April 2022
WHERE:
Showtime Events Centre, 61 S Wharf Promenade, Melbourne VIC
TIME:
6:00pm – 9:00pm AEST (In-person) | 6:30pm – 8:30pm AEST (Livestream)
DRESS CODE:
Semi Formal
The Australian Pride in Sport Awards acknowledges achievements around the inclusion of people with diverse genders and sexualities in Australian sport. Recognising smaller clubs, LGBTQ community sport initiatives, coaches, role models, media outlets, and allies for their contributions to this space.
Award recognition on the night includes:
Results from the current year's Pride in Sport Index (PSI)
Results from the current year's Community Sports Club – PSI
Recognition of several community based nomination awards
Hosted by a Casey Dellacqua, Former Australian professional tennis player, Channel Nine Commentator and Women and Girls Lead TNSW, this event includes a 2 course dinner and beverages, keynote speakers specialising in the sport industry, as well as the much anticipated award ceremony. It is also a fundraising opportunity for Pride in Sport, enabling the program to continue our work supporting Australian sport to be inclusive of LGBTQ people.
This event is considered a must-attend on the LGBTQ sporting calendar and is celebrated by leading advocates, sports administrators, athletes and corporate supporters, including Pride in Sport Co Patrons; former Australian Cricket Captain Alex Blackwell, and ex Australian Rugby League player Ian Roberts.
Ticket sales for this event has now been closed.
---
Cancellation Policy
Before purchasing tickets please take a moment to review our cancellation policy.
To view our cancellation policy, please click here.
---
COVID-19 Safety Measures
Over the past year we have been working closely with the Showtime Events Centre (a COVID safe venue) to ensure we are taking the appropriate safety measures to host this annual event, aligned with Government restrictions.
Together we are confident that we can host a safe event for those in attendance with extra precautions put in place and a few changes in the way the event will be held.
To view these safety measures, please click here.
---
Thank you to our Sponsors!
Watch Highlights from our Past Events!
---
Keep Up to Date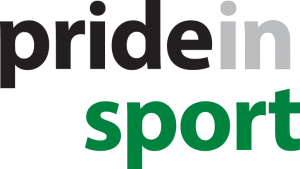 Pride in Sport