Pride in Sport e-Newsletters

Pride in Sport has two unique e-newsletters available to the public. Please register for one (or both), using the forms below.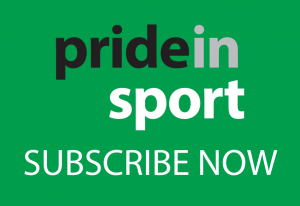 Pride in Sport Monthly e-Newsletter
Content: Program and industry wide
Distribution: Monthly & for special announcements/news
Pride in Sport is Australia's first and only sporting inclusion program specifically designed to assist sporting organisations at all levels with the inclusion of employees, athletes, volunteers, officials, parents/guardians and spectators with diverse sexualities and/or genders.
Pride in Sport will send information to you throughout the year, with regards to;
– Program highlights
– LGBTQ sporting news
– Australian Pride in Sport Awards
– LGBTQ benchmarking for the sporting industry
– … and more
SIGN-UP FOR OUR PSI SPECIFIC NEWSLETTER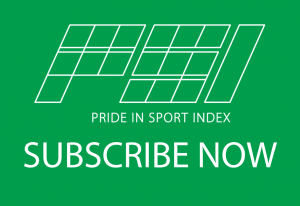 Pride in Sport Index (PSI) e-Newsletter
Content: Index & Benchmarking Specific
Distribution: As required
The Pride in Sport Index is an initiative of the Australian Human Rights Commission and the Australian Sports Commission and a legacy of the Bingham Cup, Sydney. Following the release of the Out on the Fields study in May 2015, the largest international study examining homophobia in sport.
The Pride in Sport Index™ (PSI) is the first and only benchmarking instrument specifically designed to assess the inclusion of Lesbian, Gay, Bisexual, Transgender, Queer (LGBTQ) people within Australian sport and sporting organisations. Participating in the index will allow Australian sporting organisations to not only assess their own practice, but determine that which constitutes good practice, along with the ability to benchmark their own initiatives against an external measure and other sporting organisations.
SIGN-UP FOR OUR PSI SPECIFIC NEWSLETTER