Welcome to Pride in Sport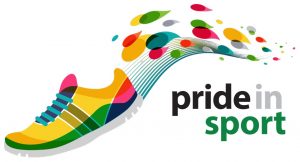 Pride in Sport is a national not-for-profit sporting inclusion program specifically designed to assist sporting organisations of all levels with the inclusion of employees, athletes, coaches, volunteers and spectators with diverse sexualities and genders. The world-first Pride in Sport Index (PSI) benchmarks and assesses the inclusion of LGBTQ people across all sporting contexts.

Pride in Sport is a part of ACON's Pride Inclusion Programs.
Pride Inclusion Programs are social inclusion initiatives of ACON. ACON was established in 1985 and is now Australia's largest LGBTQ health organisation, focusing on inclusion, diversity, health and wellbeing, HIV prevention and support services.  An important part of ACON's mission is to help make the places where our community members live, work, study and play more inclusive of LGBTQ people, improving the mental health and wellbeing of our community through the reduction of stigma, discrimination and social exclusion.
---
FOUNDING PARTNERS