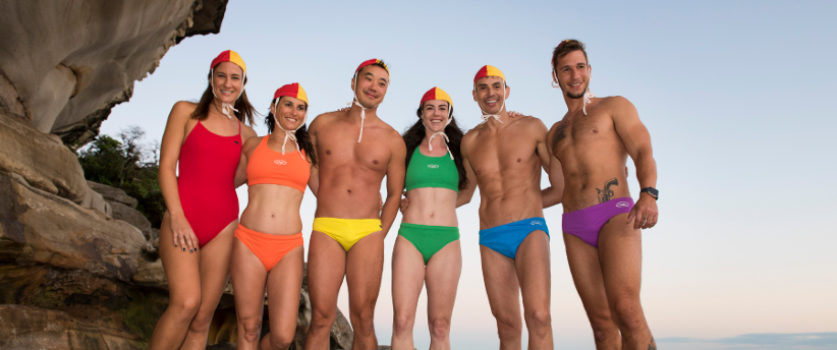 Surf Life Saving Australia Joins Pride in Sport
Surf Life Saving Australia (SLSA) has become the newest member of the Australian Pride in Sport program, committing to further develop and enhance the inclusion of people with diverse sexualities and genders across the Surf Life Saving movement.
SLSA joins the ranks of a host of other Australian sporting codes and associations including AFL, NRL, Cricket Australia and Rugby AU.
ACON Health's Pride in Sport program is the only sporting inclusion program specifically designed to assist National and State sporting organisations and clubs with the inclusion of sexuality and gender diverse employees, participants, coaches, volunteers and spectators.
Adam Weir, CEO of SLSA, is excited about the opportunity that Pride in Sport will play when helping promote positive messages and examples around LGBTQ+ inclusion.
"Surf Life Saving Australia (SLSA) is pleased to have partnered with Pride in Sport. SLSA aims to make beaches across the country a completely inclusive place that everyone feels welcome", Weir said.
"Surf lifesaving is for everyone and surf lifesavers come from all walks of life and help to create dynamic surf lifesaving clubs that are an integral part of local communities."
"We want all of our members to feel safe, included and looked after irrespective of age, gender, ethnic background, sexual orientation and economic status."
The announcement of Surf Life Saving Australia's commitment to Pride in Sport aligns with the news that Lifesavers with Pride will feature as the principal float at the 2020 Sydney Gay and Lesbian Mardi Gras parade on February 29.
Lifesavers with Pride have been participating in the Sydney Gay and Lesbian Mardi Gras parade since 2007 with current or previous surf lifesavers from clubs and states all over Australia taking part.
For the first time this year, there are representatives from each state in Australia coming together to perform in front thousands of spectators and special dignitaries including the New South Wales Premier, Sydney City Mayor and global pop sensation Sam Smith.
Surf Life Saving Australia and Lifesavers with Pride have been continuously working closely together to create a more inclusive, progressive and welcoming lifesaving culture for the LGBTQ+ community.
Beau Newell, National Program Manager of Pride in Sport Australia, said actual and perceived social exclusion is a leading cause of preventable death in Australia, and creating a much healthier and safer sporting culture for LGBTQ+ people has never been more important.
"By joining Pride in Sport working with ACON, Surf Life Saving Australia is showing the community that they care about the health and wellbeing of all of their members," Newell said.
"Congratulations to Surf Life Saving for leading the way in changing Australia's sporting and recreation culture, to be more inclusive."