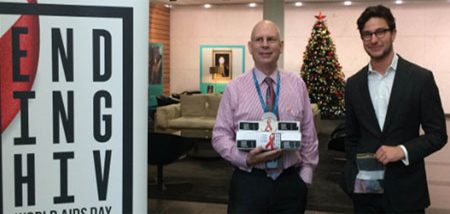 ANZ Pride Network gives back… and plans to give more in 2016
Encouraging ANZ Pride Network members to utilise their Volunteer leave with LGBTI organisations has been a priority in 2015, and we're proud to say that our members have been out in force this year.
In 2015, ANZ staff across the bank Volunteered 108,000 hours some of which were Pride Network members volunteering with visits to the Victorian AIDS Council as well as the Lesbian and Gay Archives. Both of these organisations appreciate ANZ's involvement and have written to the bank or posted messages of thanks on social media.
The most recent of these volunteer activities was making Red Ribbons for World AIDS day on 1st December, where more than 100 hours were volunteers across two ANZ sites for this worthy cause.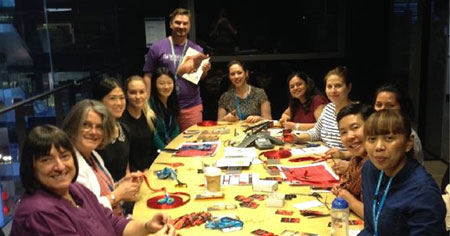 Caption: some of our wonderful volunteers with Daniel from the VAC who provided an overview of the VAC and why World AIDS day is so important
In total, more than 2,500 ribbons were made for distribution within ANZ on World AIDS day, as well as 750 pre-cut ribbons for 2016 (we even ran out of cardboard backing!).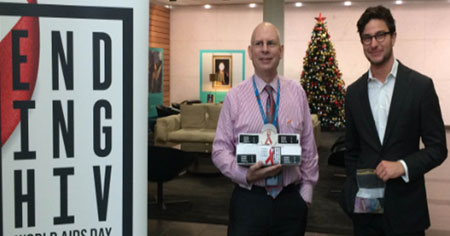 Some of our Pride Network committee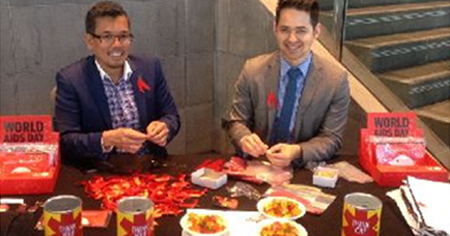 MORE volunteers helping to distribute the ribbons on 1st December.
We're looking forward to continuing our volunteering efforts in 2016 by expanding the number of GLBTI (or GLBTI supporting) organisations where volunteering opportunities can be provided; particularly in each state the Pride Network has a presence.
We're proud of our diverse and inclusive organisation and the volunteers who continue to give back to the LGBTI community.