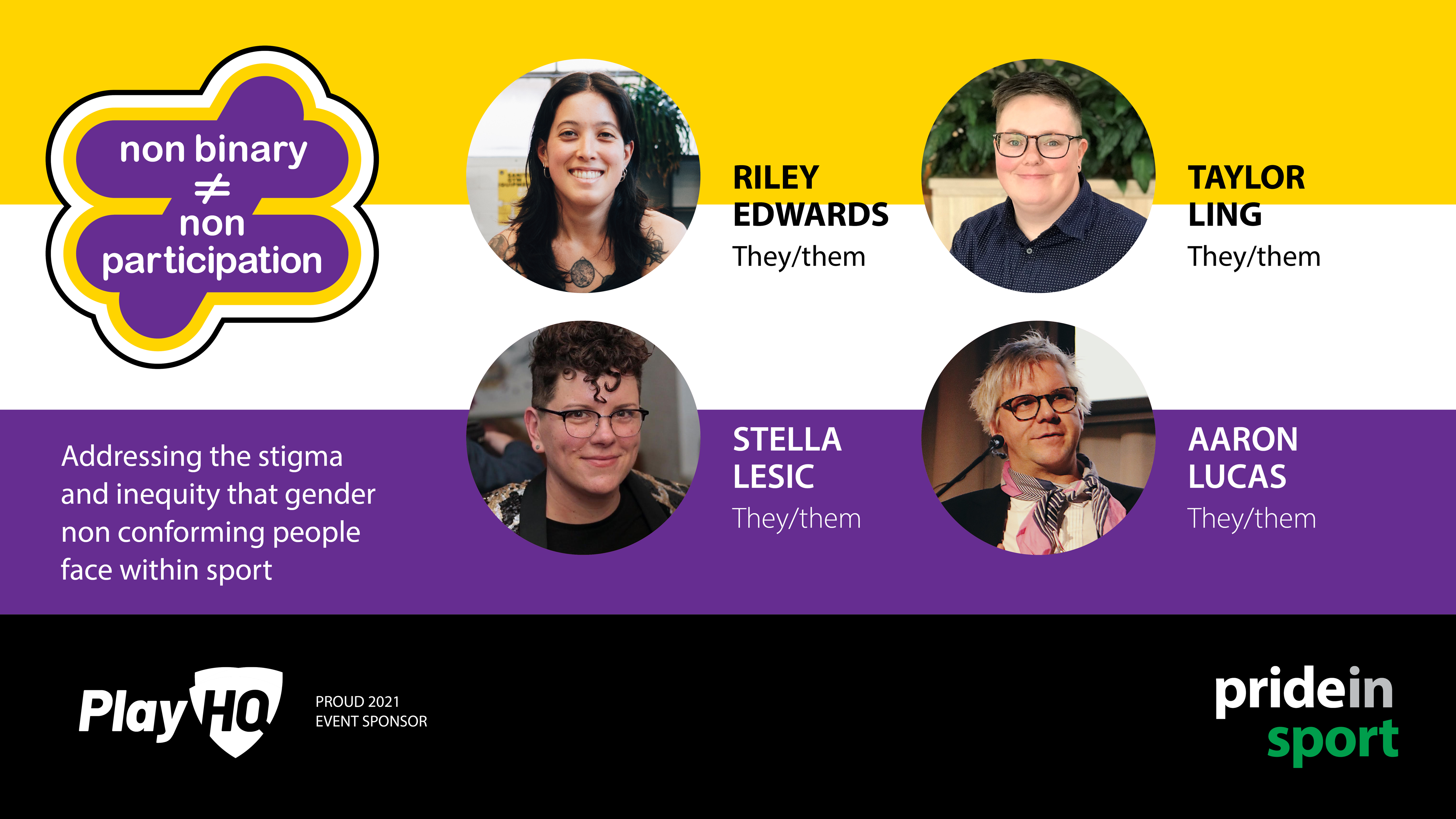 Sport has an historic alignment to the gender binary (male and female), however this doesn't mean those who identify as Non-Binary should be excluded from participating in sport and recreation.
Pride in Sport recently hosted a special online event as a part of International Non-Binary Peoples Day on 14 July, where we explored current restrictions faced by non-binary people, and discussed initiatives and case studies that sports can adopt to make their activities and competitions more inclusive for all people.
Included within this event were some new insights into gender diverse participation in sport, though the results of the 2021 PSI National Survey, presented by Beau Newell (National Program Manager, Pride in Sport).
We were also be joined by a special guest panel, facilitated by Aaron Lucas (they/them), 2019 Australian LGBTQ Inclusive Coach of the Year, from Sydney Roller Derby. The panel includes:
Taylor Ling (they/them), first out Non-Binary State Cricketer
Stella Lesic (they/them), Founder of the Queer Sporting Alliance
Riley Edwards (they/them), Founder and President of ClimbingQTs

This event was sponsored by PlayHQ.
About International Non-Binary People's Day
Action for the recognition of an international non binary people's day began in 2012. Activists suggested July 14th for such a celebration, seeing as this date falls directly between International Women's Day and International Men's Day. This happy medium would help increase awareness of the nonbinary community and go a long way towards societal acceptance. This is also the reason we are holding this event, today.
Terminology
Non-Binary is a term used to describe a person who does not identify exclusively as either a man or a woman. Genders that sit outside of the female and male binary are often called non-binary.
A person might identify solely as non-binary, or relate to non-binary as an umbrella term and consider themselves genderfluid, genderqueer, trans masculine, trans feminine, agender, bigender, or something else.