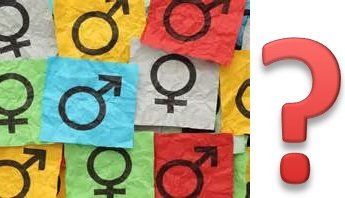 Most of us when we hear the words Gender Diversity think about the initiatives put in place by employers to create a greater gender balance throughout the organisation ensuring equity, greater career progression opportunities and pay parity for our female talent. But times are changing and the words Gender Diversity are now starting to take on a whole new meaning. How does the utilisation of terms such Gender Diversity and your interpretation of this reflect not only on your organisations understanding of Gender, but your perceived understanding of Diversity and Inclusion more generally; both internally and externally?
Of course when you say Gender, most of us go immediately to male and female. The problem with binary thinking across many aspects of our individual diversity is not only unrealistic but also generating a whole new set of questions for our young graduates and diverse talent; particularly in relation to their fit within an organisation that utilises such a narrow definition of gender.
Black and white is easy for us, shades of grey are always more complex; and binaries when it comes to most aspects of our diversity are just so much easier to understand … and work with … or are they?
In our years of conducting workplace training in sexual orientation, gender identity, expression and intersex status we have had many conversations around the naivety of binaries and of course, the assumptions, conclusions and exclusions that we all make as a result of binary thinking. We have as a society been mostly unaware of the impact that this has had on individuals who do not fit into our binary model let alone the impact on our society, our workplaces, our interactions and our families.
The construct from which we start these conversations with our members is somewhat simplified but forms the foundation from which we base a series of discussions around binary assumptions and non-binary reality. Starting with a somewhat simplified portrayal of sex, gender identity, gender expression and orientation we build up to give further explanation to terms such as Queer, Asexual, Pansexual, BiGender, AGender, Gender Fluid, Gender Diverse, Gender Queer amongst others (pending time and prior knowledge of our audience).
Of course we acknowledge the confining limitation of labels, the changing nature of acceptable and non-acceptable terminology and the growing awareness and expectation that we refrain from "boxing" people into categories and labels but there is still a need to communicate a movement away from binary thinking.
What has become apparent to us over the years is that post training people generally "get" / understand what we mean by Intersex status (simplified), Gender Expression and Orientation (simplified) and Gender Identity – providing we limit Gender Identity to male, female, or a male or female who has changed their gender expression to match their true gender identity as opposed to the sex/gender that they were assigned at birth.
A basic understanding of Intersex status, an androgynous expression (for want of a better word) and bisexuality provides people with great examples of non-binary thinking, but when it comes to gender identity, we tend to still get stuck on binary explanations of male and female.
For example:
We understand that someone born male may change their expression to female to align with their true gender identity and likewise someone born female may change their expression to male to align with their true gender identity; but this is still utilising a binary of male and female. This is not helped at all by most progressive organisations active in diversity and inclusion using the term Gender Diversity to refer solely to their male and female workforce participation.
But what if someone identifies as neither male or female, both or their identity is far more fluid than our labels permit?
How does this impact our gender tracking?
Does this show the limitations of our thinking when we use terms such as gender diversity? Particularly when we promote ourselves as leaders in diversity and inclusion?
Do our HR systems, salutations (if still used), forms force people into boxes that are incorrect and ostracise them in the process?
What does this mean for our language? Our personal pronouns?
What of dress codes (if they apply)
What of those roles that are open only to those of a particular gender / sex?
While we understand completely that the same questions may be asked on behalf of our Intersex Employees, our focus for this blog focuses on gender identity (Please download our free publication An Employers Guide to Intersex Inclusion for a thorough coverage of this subject).
Needless to say, while many organisations are making wonderful progress in providing policy and practical support for those who do transition in the workplace, we are still largely ignorant of, or unsure as to how we respond to those who do not identify as male or female (regardless of the sex that they were assigned at birth).
So, in our conference this year we are going to be looking at smashing those binaries with several of our breakout sessions and plenaries tackling the topics of Intersex status, non-binary sexualities and gender identities. We will close the conference with a candid discussion with individuals who identify as gender diverse and will launch at the conference our 2015 publication on Smashing the Gender Binary.
There is little doubt that times are changing and as Diversity and Inclusion professionals we need to be aware of these changes, our language and how this impacts our workforce.
For more information on the 2015 Pride in Practice LGBTI Workplace Conference, November 30 – December 2 in Sydney please visit: www.prideinpractice.com.au
---
Dawn Hough is Director of Pride in Diversity, Australia's national employer support program for all aspects of LGBTI Workplace Inclusion and the developers of the Australian Workplace Equality Index (AWEI) and the resulting Top 20 Employers Awards.