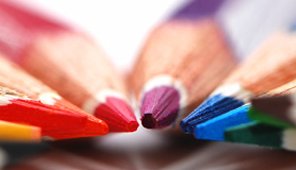 What recruiters need to know about the companies they recruit for.
Let's talk diversity. It's not just a buzz word. There are many organisations out there that are active in the diversity space, that genuinely value diverse talent and that see individual diversity as a strength, a competency, a unique value add for an employee.
But while many employers talk diversity, we need to be careful how much our recruiters (both internal and external) promote it. We know it's high on the potential employer wish list for graduates. People want to work for organisations with a sense of corporate social responsibility, ones that are inclusive, ones in which their employee base reflects the diversity of the community that they live in. And it's high on the employee value proposition for many employers, it's what could set their offer apart from others.
So why wouldn't recruiters promote how much an employer values diversity?
The problem is not in promoting diversity and inclusion as an employee value proposition but rather in assuming that diversity and inclusion is a blanket coverall for all diverse people; as opposed to one or two demographics that the organisation focuses on.
For example, we can't assume that lesbian, gay, bisexual, transgender, intersex (LGBTI) inclusion is a given regardless of how much an organisation promotes themselves as a diversity leader.
As Australian's national employer support program for LGBTI inclusion, we have spoken to many organisations over the years (and continue to do so) where LGBTI inclusion is dismissed as either not relevant, not a focus or a little too forward thinking. Some of Australia's largest employers still won't touch this space. So are we sending a false message when we discuss this organisations passion for diversity?
With LGBTI inclusion now being recognised as one of the fastest growing areas of diversity practice, the number of Australian employers actively promoting LGBTI inclusion both internally and externally is growing exponentially.
We are constantly in awe of some of the initiatives being undertaken by our members and the community organisations that are being supported in the process. LGBTI inclusive employers are now actively promoting their LGBTI initiatives at recruitment fares, community events and within recruitment guides encouraging people from within the LGBTI community to seek them as an employer of choice.
So does this mean that for many seeking new roles the assumption will be that if an organisation promoted diversity, this includes LGBTI inclusion?
Will your potential candidates expect there to be an LGBTI employee network?
Will they expect to be able to openly chat about their same-sex partner at work?
Will they assume that it's a given that their partner will be invited to company events?
Will they want to answer honestly rapport-building questions about their life asked by colleagues, managers, clients?
Most likely yes and sadly, these assumptions would make a lot of employers very nervous.
We need to be mindful of sending the wrong messages. Too many employees are told to hide their sexuality as it will impact their job. Too many are told to take down a picture of their family. Too many are passed over for promotions and career opportunities because of an individual's personal views or fear of stigma. Yes, even in this day and age.
To add another layer of complexity, let's talk about the recruitment of transgender and intersex people. Too many openly sex and gender diverse people don't even make it to the interview stage. We rarely see people discussing the difficulty that many transgender people face when seeking employment and what we can do about that. And how many recruiters could competently respond to related questions from an openly intersex person?
We have spoken to many transgender people over the years who have been extremely distressed by the challenges faced in recruitment as a direct result of their transgender history. While some people can "pass" easily there is still an issue of employment history, credit checks, name changes, gender marker change that will at some stage come up within any extensive checks that a potential employer may undertake. Disclosure at the interview stage is important if somebody wants to go into a role without fear of their history been discovered, facing negative repercussions as a result of their history or for not disclosing in the first instance.
One very skilled employee looking for a role change recently told us that an external recruiter advised her to remove everything currently online that may give her gender history away along with any mention of any transgender community work and advocacy undertaken. She was told that unless she did, it would be highly unlikely that she would get employment. This woman was very proud to be transgender, highly educated, extremely competent and wanted to be a positive role model for others. Fortunately for her, she did not heed that advice and did find an employer that valued her talent and was completely unphased by her gender history. Having come from a very LGBTI inclusive organisation, the shock of the "real world" was overwhelming.
This is where recruiters can play a life-changing and value-add role not only for diversity candidates but for the organisations that they recruit for. There is no doubt that the majority of recruiters fully understand the value of diversity for both the candidates and organisations seeking new talent. But to what degree?
Would you as a recruiter feel absolutely confident putting a lesbian, gay, bisexual, transgender or intersex person forward for a role, knowing that they would find a rewarding career in an inclusive culture in which they could truly thrive?
If a potential candidate disclosed that they were transgender or intersex, do you understand some of the challenges that this person may face if put forward for a role in a non-inclusive culture; even if the organisation rated diversity as high on their EVP?
It is imperative that internal recruitment teams are trained in LGBTI awareness / inclusivity and that sufficient coverage is given to the difficulty faced by many transgender people. While this may not be the experience of every transgender person, the fear around recruitment is very real for the majority of people.
Education for external recruiters is also important. If an organisation is genuinely LGBTI inclusive, external recruiters need to know this. This should be clearly spoken about amongst your other diversity initiatives as a cultural value add during the recruitment process. This will provide people with the confidence to disclose or ask further questions in relation to the extent of the organisations inclusivity.
If you would welcome transgender, gender diverse, intersex candidates, communicate this also. Even though we include transgender and intersex people within commonly used acronyms, communicating this will ensure that the 'T' and 'I' in LGBTI is not assumed to be a tokenistic add-on.
Gender diverse individuals generally will have more obstacles to overcome in seeking employment, most of which aren't given any consideration. If someone discloses that they are transgender, agender, bi-gender, inter-gender or gender fluid within an interview process, how would you respond? Do you know what they mean? Do you have an idea of what that the employee may value? Do you understand what some of the expectations of the employer would be?
We need to understand the extent of an organisations inclusivity. Once we understand this, we can respectfully discuss and address any concerns or questions from sex or gender diverse employees; and in the case of external recruiters, possibly point people in the direction of inclusive employers.
As more organisations promote themselves as LGBTI inclusive, the expectations of your potential candidates will increase. Questions will be asked. The question is, can you answer them?
---
Dawn Hough is Director of ACON's Pride in Diversity initiative, Australia's national not-for-profit employer support program for LGBTI workplace inclusion.  For more information on Pride in Diversity or inclusivity training please call (02) 9206 2139.