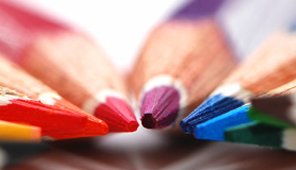 Australia and Hong Kong set to announce Top Employers: LGBTI Inclusion
I had the absolute pleasure of spending several days in Hong Kong with Community Business last week, Hong Kong's leading diversity advisors and advocates for LGBT workplace inclusion.
Community business, with the recent launch of their inaugural LGBT workplace inclusion index have been running a campaign called #time4changeHK . After spending two days looking at the comprehensive work being undertaken by organisations in Hong Kong and the calibre of network groups and leaders, we can only conclude that things are changing at a phenomenal pace. Global organisations are clearly committed to regional initiatives and local organisations are breaking ground in the work that they are currently doing.
Pride in Diversity was delighted to receive an invitation to assist with the judging of Hong Kong's first award submissions. This trip, made possible through the sponsorship of Goldman Sachs Hong Kong, gave the two organisations time to discuss not only the progress of LGBTI inclusion more fully but next steps, collectively and regionally.
Community Business and Pride in Diversity have long enjoyed a sharing relationship. Community Business spoke at the Pride in Diversity annual conference (Pride in Practice) last December and have provided advice in regard to LGBT workplace inclusion across Asia. Pride in Diversity have provided insight into the workings of the Australian Index and advice on the development of the Hong Kong Index; in addition to sitting on the judging panel for these first awards. The two days in Hong Kong allowed the two organisations to further cement that relationship and discuss the coverage of LGBTI inclusion initiatives across Australia, Hong Kong and Asia more broadly.
Both the Hong Kong LGBT workplace inclusion index and the Australian Workplace Equality Index (AWEI) provide a rigorous assessment of an organisation's initiatives and diversity strategy in addition to setting the foundation for an annual national benchmark. Each instrument sets and drives practice for their respective regions providing not only invaluable feedback to employers (regardless of where they are on the LGBTI inclusion journey) but in some cases sector and industry benchmarks. This external measure of progress and invaluable insight into national initiatives as a result, provides each organisation with the ability to progress LGBTI inclusion initiatives nationally and collectively within the region.
With both indices for 2015 recently closing, the rigorous task of marking and assessment is still underway. Both organisations have planned an Awards Luncheon and announcement of Top Employers for Friday May 15, in recognition of International Day against Homophobia and Transphobia (May 17). With the Australian Awards Luncheon kicking off a couple of hours before the Hong Kong Luncheon, participating organisations across the region will be able to hear of their results across both indices on the same day. A joint statement by Pride in Diversity and Community Business will be issued shortly after.
For more information on Pride in Diversity, the Australian Workplace Equality Index (AWEI) or the Australian Employer Awards Luncheon, please contact Steph Mellor on (02) 9206.2139 or visit http://www.prideindiversity.com.au
For more information on Community Business, the Hong Kong LGBT Inclusion Index or the Hong Kong Awards Luncheon, please refer to the website www.communitybusiness.org/hklgbtindex/ or contact Ivy Wong (Ph: HK 2152-1889 or email ivy.wong@communitybusiness.org).
Dawn Hough is the Director of Pride in Diversity, Australia's first and only national not-for-profit employer support program for all aspects of LGBTI Workplace Inclusion. Pride in Diversity are also the developers of the Australian Workplace Equality Index (AWEI), Australia's definitive national benchmarking for LGBTI inclusion initiatives.