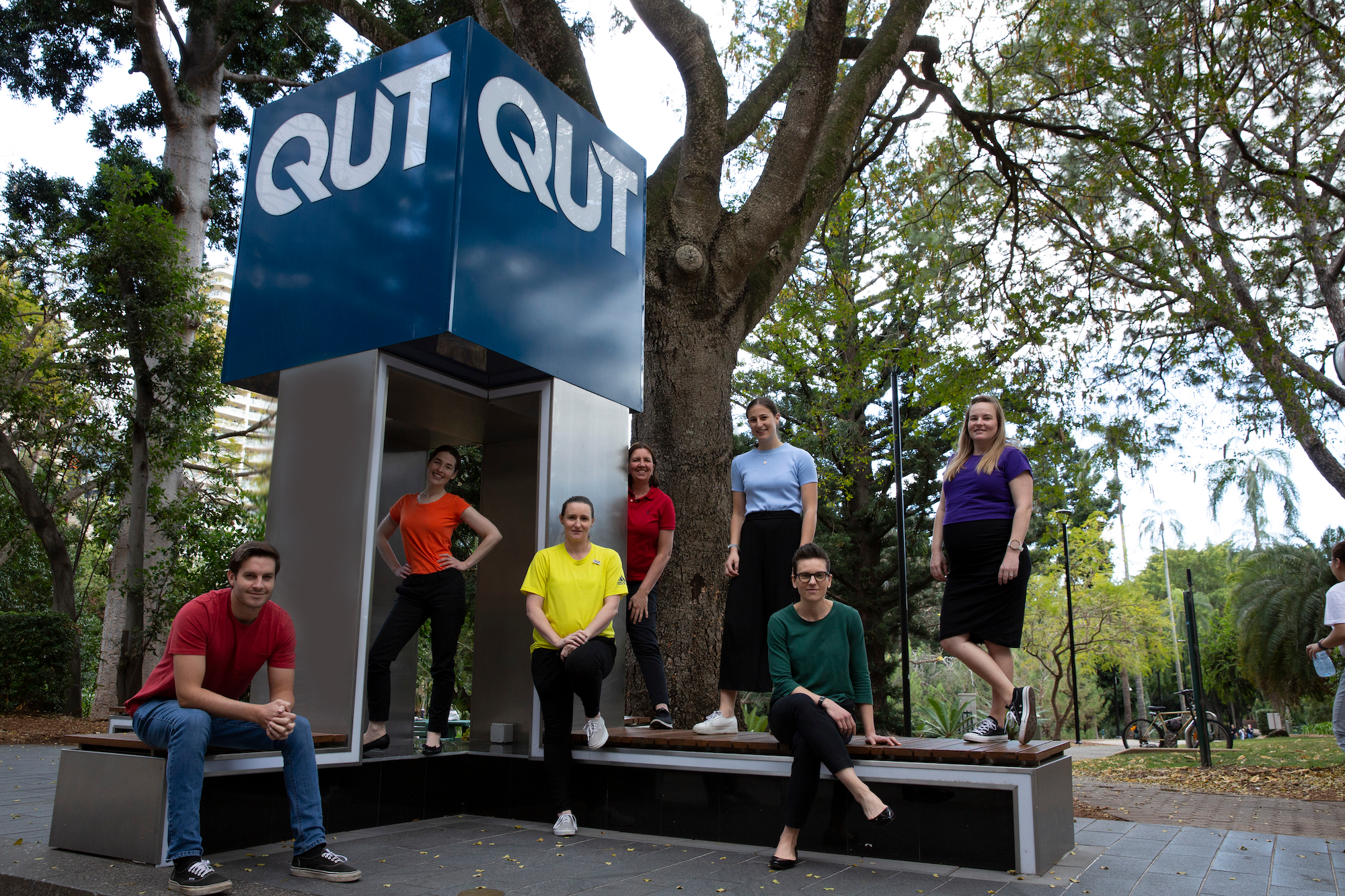 Queensland University of Technology announce partnership with Pride in Sport
Queensland University of Technology (QUT), a member of ACON's Pride in Diversity Inclusion Program have committed to further develop the inclusion of LGBTQ people across university programs and initiatives announcing a new partnership with the Australian Pride in Sport program.
Adam Williams, QUT Director of Student Services and Wellbeing spoke of the importance of recognising and celebrating diversity at QUT.
'Inclusivity is a core institutional value and we're striving to ensure that every member of the University can be their authentic self-whilst striving to achieve their full potential whilst studying or working at QUT,
'Empowering our students and staff who identify as LGBTQ directly contributes to our strength as a Higher Education institution and it's essential that we continue to maintain and further develop ourselves in this area.
Pride in Sport
ACON Health's Pride in Sport program is the only sporting inclusion program specifically designed to assist sporting organisations with the inclusion of students, employees, athletes, coaches, volunteers and spectators with diverse genders and sexualities.
Emily Rosemond, QUT Sport Coordinator spoke of the importance of providing a safe, inclusive, and welcoming program for everyone within the QUT Community.
'Sport and recreation activities are an integral component of the student experience and it's important that we are committed to providing an inclusive environment in all of our programs and activities.
'We're really looking forward to working with the team at Pride in Sport to achieve better health outcomes underpinned by best practice as benchmarked by the Australian Human Rights Commission's Pride in Sport Index.
Alarmingly, data from the National LGBTI Health Alliance showed that young people aged 16, to 17 are five times more likely to attempt suicide compared to the general population, with transgender people aged 18 and over nearly eleven times more likely. A contributing factor is 80% of people have either witnessed or experienced homophobia in sport, with 75% believing that an openly gay person would not be safe as a spectator at a sporting event according to date from Out on the Fields.
Beau Newell, National Program Manager of Pride in Sport Australia, said actual and perceived social exclusion is a leading cause of preventable death in Australia, and creating a much healthier and safer sporting culture for LGBTQ people has never been more important.
"By joining Pride in Sport and working with ACON, QUT Sport is showing the community that they care about the health and wellbeing of their athletes, members, and wider university community" Newell said.
"Congratulations to QUT Sport for leading the way in changing Australia's sporting culture, to be more inclusive."
Pride in Sport is Australia's first and only sexuality and gender diverse sporting inclusion program for the Australian sporting sector and QUT Sport are proud to take steps for better LGBTQ inclusion in sport.
Pride in Diversity
Pride in Diversity is Australia's first and only national not-for-profit employer support program for all aspects of LGBTQ workplace inclusion specialising in HR, organisational change and workplace diversity. With the assistance of the program, QUT is dedicated to improving the health and wellbeing of LGBTQ people by reducing exclusion, invisibility, homophobia and stigma in the workplace.
Jasmine Linton – Chair QUT LGBTIQA+ Working Party said QUT's overarching membership to Pride in Diversity has been a positive step towards creating a more inclusive workplace and learning environment for LGBTIQA+ people within our University.  
'Over the past three years QUT's LGBTIQA+ Working Party has implemented several activities and strategies towards achieving better inclusion and equality for students and staff of diverse genders, sexualities, and sex characteristics, but we acknowledge there is always more work to do.
Since developing our LGBTIQA+ Action Plan, QUT has:
Ensured there are LGBTIQA+ voices providing direction at a University-wide level in issues that affect the community, and supported the University to make statements of support for community issues,
started a new LGBTIQA+ staff network – QPSN,
increased and enhanced our ALLY training program,
led a united SEQ university presence at Brisbane PRIDE via University Unity,
run a suite of campaigns and events recognising days of significance for LGBTIQA+ community
built all-gender facilities on campus
run forums dedicated to sharing research in the fields of diverse genders, sexualities, and sex characteristics.
We are currently undertaking:
a review of gender affirmation processes at QUT with view to improving systems,
work to begin improving the inclusion of LGBTIQA+ representation and perspectives in learning and teaching,
development of safe spaces on campus.
For more information please contact:
David Alexander, ACON Media and Communications
E: dalexander@acon.org.au   T: (02) 9206 2044   M: 0428 477 042