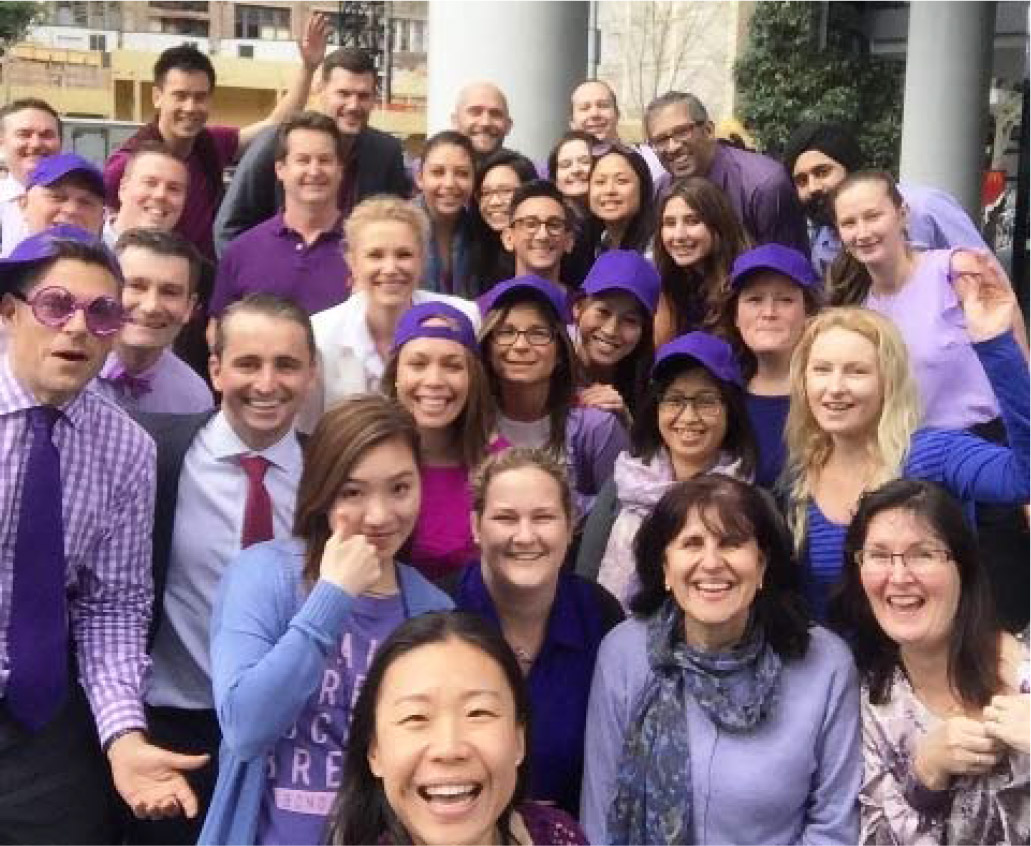 What 'pride' means for corporate Australia
By David Brine, Co-chair – Commonwealth Bank's LGBTIQ 'Unity' network
It goes without saying in this world of corporate management speak, that most of us come to work every day looking to be blue-sky thinkers and to leverage every opportunity before we sync up, take it offline and touch base while we circle back on our ideas to grab some low-hanging fruit or quick wins.
Any of that sound familiar? When it's written all together it can be pretty jarring, right?
What's encouraging though is that that sort of Orwellian sleight-of-hand is becoming less and less common when organisations talk about diversity and inclusion. Our people are asking simple but right questions of our leaders – "What are we doing?", "Why aren't we doing more?", "How are you going to make me feel welcome?"
Case in point – nearly 700 top-tier businesses have taken up the cause of marriage equality. They're doing tangible things that can be seen by putting pen to paper, all in the name of offering their people evidence that they aren't just paying lip service to the idea with hollow words. They're bringing a touch of reality to the conversation about diversity and inclusion that has, in the past, been too full of hot air or false hope.
Just last month there was another encouraging sign from corporate Australia for supporting the LGBTIQ community with Wear it Purple Day. In my own backyard at Commonwealth Bank Place, we had more than 300 of our people travel from all over Sydney to come together to take what we think is an ASX company's biggest selfie. Looking at that photo, there are Executive Committee members, heads of divisions, branch managers – allies, former sceptics and long-term diversity diehards all bundled into one frame. I can be seen wearing ridiculous round glasses near the front.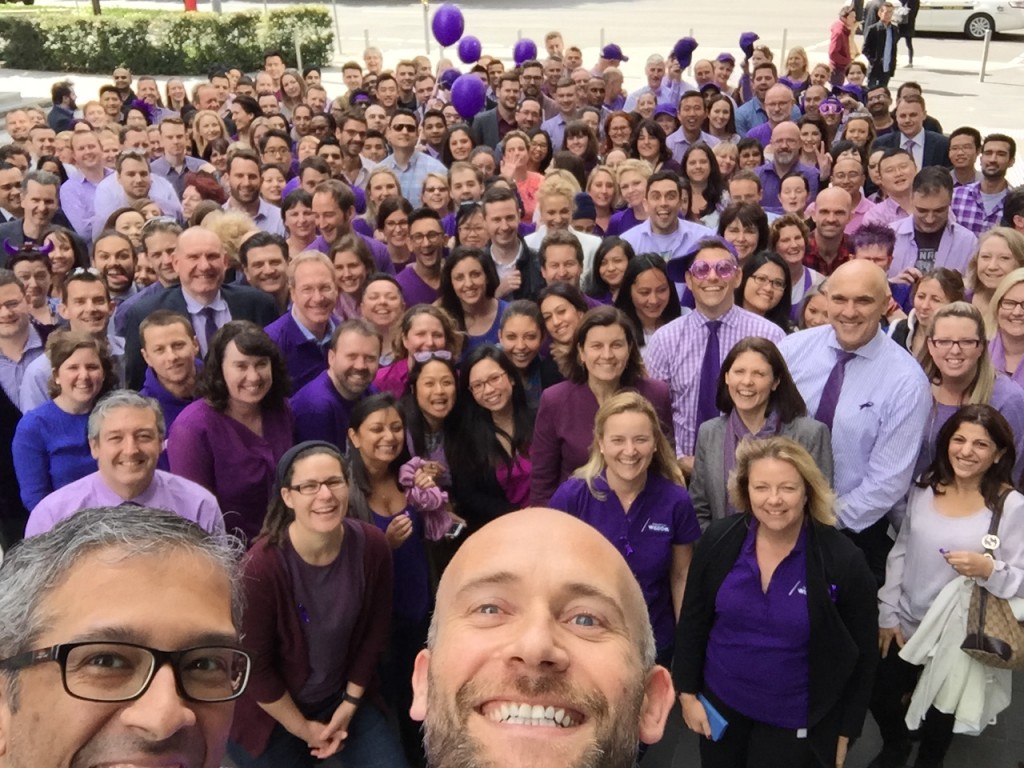 For a lot of us involved in that selfie, it partially represents the culmination of more than two years of work to shift diversity and inclusion at the Commonwealth Bank from just a conversation to action. As any of you working in large organisations can appreciate, at times it can feel like you are turning the Titanic, but when you get there the results are very much worth the effort.
Across the Group all over the world, the 1800 members of our LGBTIQ Unity staff network have been involved in more than 120 diversity awareness training sessions and introduced our people to dozens of new employee policies and guides like Transitioning in the Workplace, How to be a great ally and Coming out. By building on that work within the Commonwealth Bank, it's meant we've been able to support the broader community through things like our scholarship program with The Pinnacle Foundation, being a principal partner for the Bingham Cup, supporting anti-homophobia in sport and providing staffing resources and expertise to bring the event to life and of course, supporting events like the recent Wear it Purple raising funds for The Pinnacle Foundation.
To all of you working in Australia reading this, who like me, have heard colleagues offering empty words and placation in the name of diversity and inclusion, have a look at the photo at the end of this piece.
You will see that by focusing on actions that people can measure and see, we can build pride in our diversity for an inclusive Australian society.