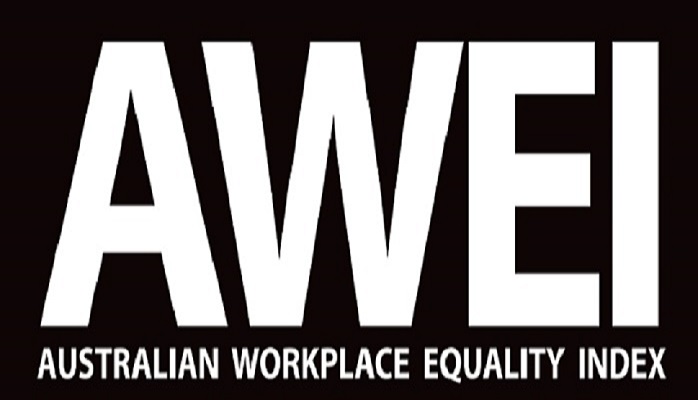 Impossible to Measure LGBTI Workplace Inclusion? No!
2015 marks the 5th year of the Australian Workplace Equality Index (AWEI), Australia's definitive national benchmark on Lesbian, Gay, Bisexual, Transgender & Intersex (LGBTI) workplace inclusion. The AWEI also comprises the largest and only national employee survey of its kind designed to gauge the overall impact of inclusion initiatives on organisational culture as well as LGBTI identifying and non-identifying employees. The AWEI drives best practice in Australia and participation has gown annually from its introduction. Pride in Diversity, Australia's first and only national body supporting Australian workplaces (and their Asia Pacific offices) with LGBTI inclusion work, is the publisher of the AWEI. Clients of Pride in Diversity include those across many sectors and industries such as banking & finance, professional services, oil, gas, & mining, not-for-profit, tertiary institutions and federal, state & local government. For a full list of Pride in Diversity members, click here.
The AWEI measures LGBTI inclusion activities across a number of diversity practice areas such as policy, awareness & visibility, training, and supplier diversity. It allows an organisation to benchmark themselves against other similar employers, and gain valuable internal data on their inclusion work. Year-on-year participation in the AWEI gives employers great insight into their ongoing performance in this space, creating a culture of continuous improvement and providing them with up to date data each year for inclusion in organisational reporting, strategy and many programs.
"This is the third year the Westpac Group has participated in the Australian Workplace Equality Index (AWEI). We find it is a great tool to use to not only benchmark us against our peers, but also assist us in driving our LGBTI initiatives internally. We have made great progress over the past two years which we are very proud of, and the Index helps us push forward as there is still much more to do. It is benchmarks like the AWEI that keep organisations accountable and ensure that diversity and inclusion continues to progress" – Brad Cooper, GLOBAL Executive Sponsor, The Westpac Group.
Participation in the optional AWEI Employee Survey is beneficial to organisations as it provides previously hard-to-obtain, objective data that comments directly on the 'lived experience' of LGBTI employees in an organisation. It essentially measures the impact of an organisation's LGBTI inclusion work. As many HR, OD and Diversity professionals know, measuring the ROI of programs designed to make an impact on the culture of an organisation can be difficult, if not impossible to obtain. The survey is managed externally to all organisations and the data held confidentially by the Pride in Diversity team. No identifying data is collected, and demographic data only reported once combined with at least 10 other responses of demographically identical respondents, ensuring anonymity. Many organisations often utilise the feedback provided from the Employee Survey to inform the next year's LGBTI Inclusion Strategy, or to address 'hot spots'. Organisations that participate year-on-year in the AWEI process, and are active in their inclusion work the year following will likely see continued improvement in their AWEI performance. For those organisations who feature in the Top 20 Employers for LGBTI Employees (Gold and Silver Tier) there is a significantly more positive employee experience compared to organisations outside of the Top 20.
"Our aim is to create a workplace where everyone feels welcome and able to bring their whole self to work. Achieving a Top 20 ranking in the Pride in Diversity 2014 AWEI has provided external recognition for the work that we are so passionately committed to, as well as a platform to benchmark our practices against leading organisations. The support and guidance we have received from Pride in Diversity has been crucial to our success. The collaborative nature of our partnership has enabled us to work together to raise awareness of the importance of workplace inclusion and to develop initiatives that further support employees who identify as LGBTI and their allies. Ultimately this has enabled us to create a workplace culture that is inclusive of all employees" – Catherine Owen, OD Consultant – Diversity, Australian Red Cross Blood Service.
Participation in the AWEI is open to all employers in Australia, regardless of membership status with Pride in Diversity. Organisations across all industries and sectors take part and participation is at no cost to the organisation. Organisations at all stages of their LGBTI inclusion journey find it valuable to participate in the AWEI. For those organisations that are just starting to work on this space, it provides valuable knowledge of where your organisation has inclusive practice, and where there is an opportunity to make changes or improvement. Members of Pride in Diversity can request a comprehensive debrief workshop with a PID Relationship Manager, which provides additional guidance and analysis. While the AWEI Employer of the Year and associated awards are publically communicated, participation in the AWEI can be completely confidential. This allows organisations to treat the process as an internal benchmarking process only. Pride in Diversity are available to satisfy any confidentiality agreement in relation to an organisation taking part confidentially.
"We are proud to be a PiD foundation member and an AWEI participant since its inauguration. The AWEI inspires us to improve as an organization and is a driver of LGBTI inclusion across Australia. We are also grateful for our PiD network and the sharing of best practices that has helped us to learn and grow. Having our efforts acknowledged with the 2014 AWEI Employer of the Year award was a tribute to the hard work of senior leadership, GLAM (Gays, Lesbians and Mates) Network and Human Capital Management team" – Michelle Nyberg, Executive Director and GLAM Chair, Goldman Sachs.
The LGBTI Employer of the Year, along with Gold, Silver, Bronze and Participating organisations will be honoured at the Annual AWEI Awards Luncheon in Sydney on 15 May, at The Westin. Additional awards include Diversity Champion, CEO of the Year and Regional Award. For more information, and to download the submission document, including a dedicated completion guide, please click here.
If you'd like to talk in more detail, or have any questions about Pride in Diversity, or the Australian Workplace Equality Index, please don't hesitate to contact me via LinkedIn or on 02 9206 2138 or +61 429 494 547.
_________________________________________________________________
Ross Wetherbee is Workplace Education & Relationship Manager at Pride in Diversity. In his role he oversees his portfolio of member organisations in the public sector and the following industry groups: Local, State and Federal Government departments, Tertiary Education institutions, Healthcare, Mining Resources and Energy, Oil & Gas, FMCG, Sporting Organisations and Not-for-profit & Community Groups. He facilitates member roundtables, training and awareness sessions, and works with member organisations in an ongoing capacity to provide best-practice advice and assist in all aspects of LGBTI workplace inclusion. Prior to joining Pride in Diversity, Ross lead Macquarie Bank's LGBTI Employee Network in addition to his role as a Global Talent Consultant.