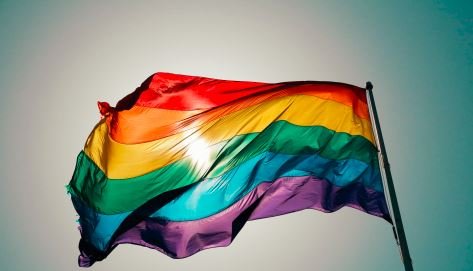 LGBTIQ Inclusion in Australian Universities – Raising the Bar
Two weeks ago I had the pleasure of attending the launch of the Australian LGBTI University Guide at the Australian Human Rights Commission Headquarters in Sydney.
The guide is a joint effort from the Gay & Lesbian Rights Lobby, Sydney Star Observer, Out For Australia, Oii, and Transgender Victoria that seeks to rate an Australian University's inclusivity for LGBTIQ students by examining publicly available information such as policies, support resources, events, groups/societies (such as the presence of an Ally network), membership to Pride in Diversity, and involvement with broader community issues that affect LGBTIQ people.
While Pride in Diversity is not affiliated with the Australian LGBTI Uni Guide, we acknowledge the intent by its publishers – to shine a light on the learning environments are most openly supportive, and therefore potentially more likely to cater for students who identify as lesbian, gay, bisexual, trans*, intersex or queer.
At the launch of the guide, which was officiated by Australia's Human Rights Commissioner, Tim Wilson, a question was posed by an attendee…
"what's next – how can the universities featured in the guide progress from here, how can they measure how inclusive they are and instigate change from within?"
To me, the answer is to benchmark your institution fully, by participating in the Australian Workplace Equality Index (AWEI).
The Australian Workplace Equality Index, published by Pride in Diversity now stands as the definitive national benchmark on LGBTI workplace inclusion and comprises the largest national employee survey designed to gauge the overall impact of inclusion initiatives on organisational culture as well as identifying and non-identifying employees. The Index drives best practice in Australia and sets a comparative benchmark for Australian employers across all sectors. For this reason alone, the Index has to be comprehensive and rigorous. The work compiled annually by employers submitting for the Index is a testament to the importance of LGBTI inclusion with their current D&I initiatives.
Employer participation in the Index and the optional employee survey has grown annually since its launch in 2010 and in 2014 moved from celebrating Top 10 Employers to Australia's Top 20 Employers alongside small employers and individuals who are acknowledged for their contribution to LGBTI Workplace Inclusion.
Participation as a member of Pride in Diversity will also entitle your institution to a full and comprehensive debrief, complete with comparisons to the tertiary sector and key recommendations for progression. Membership with Pride in Diversity also entitles you to ongoing support, training and consultancy on all aspects of LGBTIQ inclusion. 
Two Australian Universities have featured consistently in the Top 10 over the lifespan of the AWEI – University of Western Australia, and Curtin University, sending a strong message that you do not need to be a large corporate organisation to stand up and be counted in this space.
Pride in Diversity now work with over 10 Universities in the LGBTIQ space, with five of these being Group of Eight (Go8) universities – I can clearly see the momentum building in this area of inclusion – and a major focus on aligning with, and ensuring that the student community is on the journey. Pride in Diversity are here to support Australian Universities, along with all other industries and sectors in business to create safe, welcoming and inclusive cultures where all employees can bring their whole self to work and contribute to their fullest extent possible.
For more information about Pride in Diversity or to discuss membership options, please contact me direct on (02) 9206 2138 or +61429494547 or via email:ross.wetherbee@prideindiversity.com.au
---
Ross Wetherbee is Relationship Manager at Pride in Diversity.
Ross Wetherbee has over 10 years' experience in HR, Talent, Organisational Development and Learning facilitation.
Ross' role as Workplace Education & Relationship Manager at Pride In Diversity oversees a portfolio of member organisations including the following sectors: Property & Construction, Local, State and Federal Government, Tertiary Education, Healthcare, Energy, Oil & Gas, Elite Sporting Codes and Not-for-profit & Community.