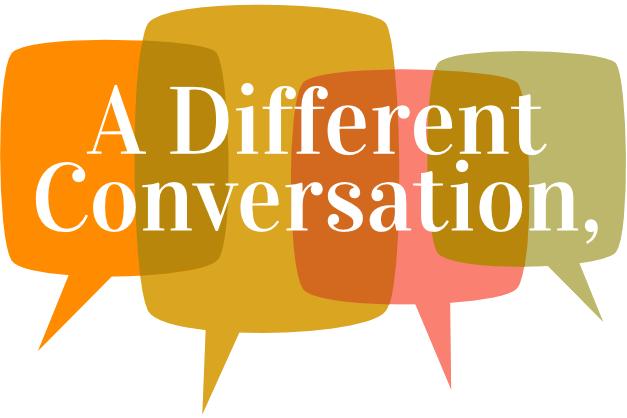 LGBTI Inclusion: Are Your Leaders Really Engaged?
A panel I spoke on recently, sparked some interesting debate, which raised the question:
"When it comes to inclusion and progressing the diversity agenda – are your leaders really engaged, or are they just paying lip service?"
I know what I believe to be true. LGBTI Inclusion is unique, with more and more leaders becoming powerful role models and allies across their organisations in this space, and yes, their support is authentic.
LGBTI inclusion has arguably made substantial progress over recent years, of course we know that there is still plenty of work to do, but with this groundswell of momentum and practice shifting (AWEI) [1], an increasing numbers of organisations across Australia are realising that to be truly inclusive: LGBTI inclusion initiatives count.
So, in what is now being called "the fastest moving area of diversity and inclusion" in some circles; What are the key drivers in effecting change and cultivating genuine support from leaders?
Here are a few:
1. Practice Sharing – the amount of sharing that goes on between and across organisations active in LGBTI workplace inclusion, is quite unlike any other. It is both inspirational to watch and exciting to be part of. Come along to any Pride in Diversity Member Round Table, and our Annual Pride in Practice Conference to experience this first hand.
2. Executive Endorsement – known as "Executive Sponsors" these influential individuals are in many cases the epitome of "genuine leadership and engagement" in this space from the top and on the ground. LGBTI networks with active Executive Sponsors have their work supported and endorsed, and their initiatives promoted by these Senior Leaders across SLT teams and throughout their workplaces.
But it's not just Executive Sponsors who are fast becoming genuinely engaged, CEO's are also coming out in active support of LGBTI inclusion in some organisations, by speaking out on the importance of corporate citizenship in this space.
Which brings me to another type of "Leader" who is actively engaged, and in many ways demonstrates genuine commitment to LGBTI workplace inclusion today…
3. Effective and Sustainable Employee Networks – all you have to do is take a look at any of the LGBTI network groups that we work with across Australia to find teams of dedicated and driven individuals (many "actively engaged leaders") some who identify as LGBTI and many who don't, all working towards best practice and creating cultural change.
4. And finally, the voice of the leaders: The 2014 AWEI Annual Employee Survey [1] show that over 90% of Senior Leaders in Australian Workplaces personally believe in LGBTI workplace inclusion and support LGBTI inclusion initiatives. But don't just believe the statistics, go out and listen to their stories!
I would argue this is not something to be cynical about, as I hear first hand many multitudes of heartfelt, personal stories, which are also being shared by these engaged leaders with their peers and employees, providing inspiration for many. It is indeed through this story telling, that we are engaging more leaders along the way.
Many of the leaders we work with not only understand the business case, but genuinely support LGBTI inclusion, many for their own personal reasons, and others because through education they have been provided true insight into the lived experience of their LGBTI employees.
But this hasn't always been the case, and it would be naive to think we don't still have a long way to go, and of course it is not only about engaging leaders, although this is a very good place to start!
Want to be inspired to make a difference in your workplace? Come along to our Pride in Practice Conference on December 1st & 2nd (almost at capacity!) For more information and tickets click here.
---
Lin Surch is Workplace Education and Relationship Manager of Pride in Diversity, Australia's not-for-profit employer support program for all aspects of LGBTI workplace inclusion. For more information on Pride in Diversity, call us on +612 9206.2137.
[1] AWEI is published annually by Pride in Diversity, Australia's national not-for-profit employee support program for all aspects of LGBTI workplace inclusion. The AWEI is the country's definitive national benchmarking tool that benchmarks LGBTI inclusion in Australian workplaces in addition to providing the country's largest annual LGBTI inclusion employee study, and acknowledgement of the country's Top 20 Employers for LGBTI employees. For more information on Pride in Diversity visit www.prideindiversity.com.au. For more information on the AWEI or to download a full copy of the benchmarking or employee study, visit www.prideindiverity.com.au